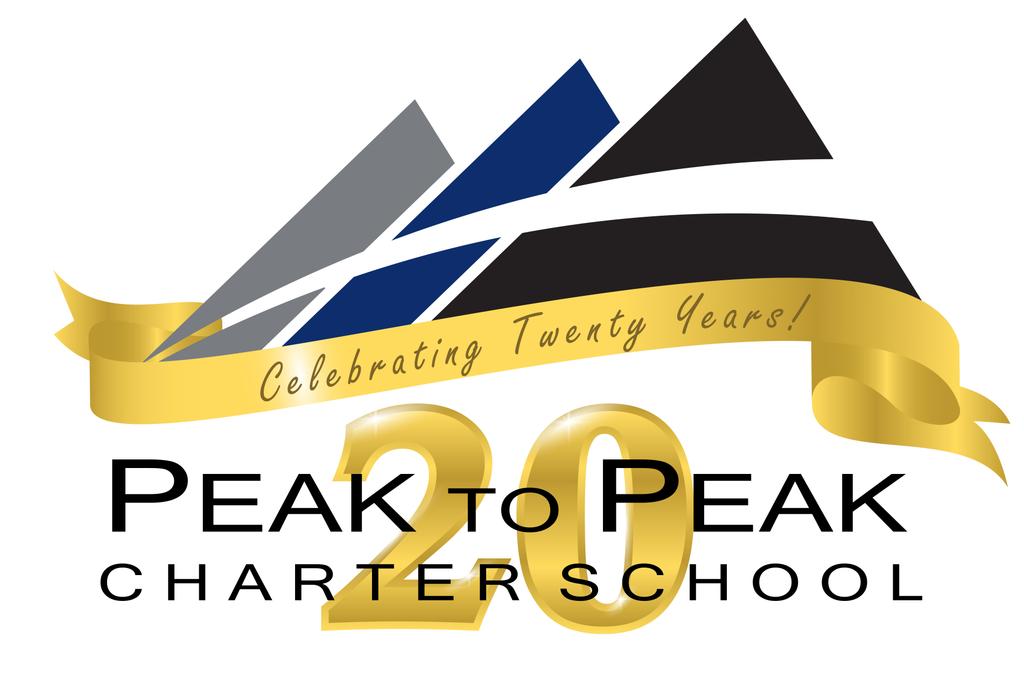 Welcome to the Peak to Peak weekly digest!
The following information is for the week of 9/9-9/13
All School News

Table of Contents:

Informational meeting on Willoughby Corner
Pumas for the Planet monthly award
Band uniform resale
BVSD PEN events
NCAR explorer series

Counseling & Character Connection
Common Sense Parenting classes

60 days until finals
Passion Time
Secondary conferences
Common Sense Parenting classes
Optional Galapagos trip for 7th & 8th graders

2021 graduation requirements
Student parking tags
Kamuk exchange program
Key Club
High School parent /guardian night on 9/11
College Day call for volunteers

Back to School Picnic
Peak on the Green
Volunteer Facebook Page
Peak Gala kick-off meeting

Staff lunches
Volunteer needs
Volunteer information

Calendar:

Wednesday 9/11: Board of Directors meeting 8:00 AM (college counseling center); High School Parent Night (various times & locations please see school calendar)

Link to monthly and yearly calendars

Frequently Used Webpages:

---

Please visit the Board of Directors Page for meeting agendas, minutes, and more.

---

NEW Informational Meeting on Willoughby Corner (a proposed affordable housing community at the SW corner of Emma Street and 120th Street in Lafayette)

Please join us for an informational meeting for Peak to Peak staff and community members on Willoughby Corner, a new affordable housing community to be built at the SW corner of Emma St and 120th St. The Boulder County Housing Authority is submitting plans to the City of Lafayette to build a new east Lafayette neighborhood of 400 diverse homes for families and seniors. A community designed for those who are struggling with the high cost of housing in Boulder County. Please join us to learn about Willoughby Corner and to talk to housing specialists if you are interested in joining the Interest List to live in the new community. Please see the attached flyer.

When: Thursday, September 12th at 3:30 PM

Where:

College Counseling Center

Peak to Peak Charter School

800 Merlin Drive, Lafayette, CO 80026

More information at www.lafayettehousing.org

---

NEW Pumas for the Planet Monthly Award

The Pumas for the Planet Award provides monthly recognition of one student in our community, K-12, who strives to make a difference for the environment and the natural world. Reasons to nominate a student are many; celebrating a connection to the natural world, service work for the environment, raising awareness at school about recycling and compost, volunteering at an animal shelter or other organization, and many more! Once the submissions are received by the 1st of each month, members of the Peak to Peak Wellness Council will review and present the award to the winning student. Each winner will be highlighted in the Peak to Peak newsletter and on the school website and Facebook pages. Additionally, each winner will receive a special Eco-friendly prize and a certificate. Submissions can be made by parents, teachers, mentors, or friends.

To submit a nomination, please email Mrs. Monika Bunting (monika.bunting@bvsd.org) with the following information.

1- Full name of nominee and grade

2- Photo of student, preferably participating in a photo highlighting why they are being nominated.

3- An explanation of why you are nominating this individual.

---

NEW

Band Uniform Resale this Tuesday, September 10th 3:20-4:00 PM

The Peak to Peak Bands will be holding their annual uniform resale event on Tuesday, September 10th from 3:20-4:00 PM. If you are planning on selling a gently used band uniform (ex. pants, shirt, tie, or a dress (dresses that were purchased last year), then please click on the following links. (All Links can also be found on your student's band web page.) Please make sure items are on hangers and that you print one form per item. If you need to purchase a new uniform please go directly to your student's band web page for the correct order form. If you have any questions please contact Mr. Spicer (band teacher) at adam.spicer@bvsd.org.

Resale Form: Print out and attach this resale form to the item you are selling (one form for each item being sold.) Then make sure to bring that item in either before or on Sept 10th by 3:20 pm

Items Survey: Please fill out the 2 question survey letting me know what you plan on selling so I can share/advertise ahead of time to families what will be for sale.

List of Items Being Sold: This is the current list of items that will be sold on Sept 10th. Please check back often as items can be added at any time by families. Thank you.

NEW PEN - BVSD's Parent Engagement Network

Message from BVSD:

Welcome Back to School! We hope the school year is off to a great start for everyone! PEN will be offering many great presentations this year and we are excited to share them with you!

Click PEN to see information on our first presentation of the school year. Dr. Kristen Race, a nationally acclaimed author and speaker, is presenting "Balance Your Brain So You Can Balance Your Life". This is a MUST SEE Presentation! You can watch her TEDx talks here & here. Early bird ticket pricing is available now, so make sure to register for this amazing event today!

Also, keep an eye out for an email about the Parent Education Series being hosted at Casey M.S., Centaurus H.S., Centennial M.S., Manhattan M.S., Monarch H.S., Platt M.S. and Southern Hills M.S. throughout the school year. These series will include a variety of topics related to parenting and are open to the entire community. We are so excited to offer these series to you and will send out more information very soon!

Finally, we will be launching our new podcast, Parenting Well, in September! Our first series is on Helping Parents Navigate Opioids, Prescription Drugs & Other Substance Use. More information will be communicated soon!

Interested in getting involved with PEN this year? Contact Paula Nelson to discuss the ways you can join the PEN team at your school.

NCAR would like to cordially invite faculty, staff, and students to join us for our third lecture in the 2019 NCAR Explorer Series, 'Planetary metabolism in a changing climate' by Dr. Matthew Long, that will be held on Wednesday, September 11, 2019 at 7:00 pm, and Saturday, September 14, 2019 at 2:00 pm, at the NCAR Mesa Lab. Please see the attached flyer.

The talk will be live-streamed and can be viewed at:

http://ucarconnect.ucar.edu/live




The free, public event requires registration. Please see the links below for event times and location. For more information about Dr. Long and this topic, and to reserve tickets, please visit our website: NCAR Explorer Series

Lecture Abstract:

Earth is a living system with a planetary scale metabolism that cycles carbon, oxygen, nitrogen, and many other elements necessary for life. Understanding how disturbances in the natural cycle propagate through the Earth system and feedback on climate is a major research challenge. In this talk, NCAR scientist Matthew Long discusses how our Earth is responding to current changes, the global-scale airborne campaigns that collect data used to monitor these changes, and state-of-the-art Earth system modeling.




"'Planetary metabolism in a changing climate"

Wednesday, September 11

7:00 - 8:00 p.m. with Q&A to follow

Get tickets here




"Planetary metabolism in a changing climate"

Saturday, September 14

2:00 - 3:00 p.m. with Q&A to follow

Get tickets here
---
NEW Counseling and Character Connection
Welcome to the 2019-20 school year! Our character trait for the month of September is RESPECT. Respect means being considerate of yourself, others, property and those in authority. In homeroom and specials class they will discuss ways to show respect using PAWS (Positive Attitude, Active Learner, Wise Choices, Safe Behavior) behavior. During our Welcome Assembly each grade level classroom, had the opportunity to watch the first newscast of the year, provided by our K-5 teachers reviewing all of our character traits for the year.

Our assembly schedule will follow...please click Counseling and Character Connection to read the entire article.
---
Common Sense Parenting Classes
As discussed at Back to School Night, we are very excited to be hosting a series of Common Sense Parenting classes later this fall. This is the home companion piece to the Well Managed Schools behavior approach our elementary has been using over the last two years. Since all of our teachers and paras have been trained, we are able to host at our school and hope many of you will take advantage of this opportunity. You can see more information on dates and times
here.
Space is limited, so sign up now. We would love to fill this class with members from our school community! Other locations and dates are also available.
---
---
NEW

60 School Days Until Finals Week: A Heads Up
As you are making family plans this fall semester, please avoid travel over our finals week (December 16 - 19). In the middle school, we like to norm all of our students to the importance of the week as an opportunity to show and celebrate their learning. All classes will meet that week with a special schedule and an extra early release at 11:05. There is no school on that Friday, December 20 for Charter Day. If you have any questions, please reach out to Middle School Assistant Principal, Libbi Peterson. Thank you!
---
NEW

Next Meeting Time for Passions is 9/26
The middle school is excited to offer special schedule opportunities through our passion time. Our next meeting time is Thursday, 9/26, and it will be the first time passion groups meet up. Our passion groups are thoughtfully created and planned by all of our middle school teachers to cover the wide-ranging interests of our students. Each passion group is facilitated by at least one middle school faculty member, and they will provide a fun and unique community for students to further cultivate a sense of belonging. Students ranked their top choices for passion groups, and those rosters will be posted next week in our hallways for students to see. These groups will meet periodically throughout the 2019-2020 academic year.
---
NEW Student-Led Conferences in the Middle School: 10/10 and 10/11
Please mark your calendars for Thursday 10/10 (3:30 - 6:30 PM) and Friday 10/11 (1:30 - 6:30 PM) as our conference days for middle school. We host student-led conferences in grade-specific classrooms as an opportunity to showcase and celebrate students' learning. Please be on the lookout for more information in the coming weeks, particularly in terms of how to sign up for a designated time slot.
---
Common Sense Parenting Classes
Peak to Peak is excited to host a Common Sense Parenting class series later this fall. This is a highly acclaimed course designed to equip you with strategies and tools for preventing negative interactions and responding effectively to problem behaviors. This is the companion piece to Well Managed Schools, a behavior approach our Middle School Staff is training on and implementing during this year. Only a few schools have the opportunity to host this class each year, and we're thrilled to offer a series on our campus. Please see more information
here;
space is limited so sign up now. We would love to fill this class with members from our school community! Other locations and dates are also available.
Optional Galapagos Island Trip for 7th & 8th Graders
Attention families of 7th and 8th grade students!
We are headed to the Galapagos Islands to follow in the historical footsteps of Charles Darwin and his voyage aboard the HMS Beagle in June, and we would like to invite your student! Our annual informational meeting for this amazing experience will be held on September 24th from 5:00-5:30 in Mr. Nelson's classroom (S230). We will be discussing our trip itinerary, costs, how to sign up, and all of your questions. If you would like to attend please RSVP through the following link so that we can ensure space and materials.
See you in September!
Brandon Nelson - 8th Grade Science
Tracy Cloninger
Click on the link to view the announcements that were read today to our high school students
---
NEW 2021 Graduation Guidelines and Peak Support
Dear students and families:
Each year, our 9th and 10th grade students prepare for and take the PSAT in the spring, and 11th graders take both the PSAT in October (administration for National Merit Scholarship qualification) and the SAT in April. Scores are measured by the Colorado Department of Education (CDE) and schools are evaluated based on proficiency in the standards they deem essential. This work then results in school performance ratings for every school and district in Colorado.
Several years ago...please click Graduation Guidelines to read the entire article and also see the attached flyer.
---
NEW Reminder - Student Parking Tags
Dear Parent(s)/Guardian(s) and Student Drivers,
Welcome to a new school year! We want to remind you that all student drivers need to purchase a new parking tag each year that will hang on the rearview mirrors of their vehicle. This year Peak to Peak's parking tags are blue. So if your tag is yellow (last year), you can throw that one away and purchase a new one. To purchase a parking tag, you need to go through the online process (on Revtrak). If you or your student driver have already purchased a new parking tag, please make sure your student picks up the blue parking tag in the Principals' Hub (located in the north building). Here is the link for the online process.
Thank you very much,
Kyle Mathews, High School Principal
Clara Quinlan, High School Asst. Principal
---
NEW Kamuk - Peak to Peak Language & Cultural Exchange Program (Colorado & Costa Rica) for High School
Needed…Three P2P families to host high school boys from Costa Rica from Jan. 4-18th, 2020. Sign up to be a host family by Sept. 15th. Email Leslie Foster at LFoster@commongroundinternational.com to register.
Join Peak to Peak's first high school exchange program! This is a 2-week international exchange program with the Kamuk school in Costa Rica. Share school experiences, your family and Colorado with Kamuk students. An optional extension, P2P students travel to Costa Rica for 2 weeks in July 2020 to attend the Kamuk school, live with a host family, take Spanish classes, and explore Costa Rica! Register by November 1st. Click here to visit program website. Please contact Leslie Foster at LFoster@commongroundinternational.com with any questions.
Key Club International is the high school organization sponsored by Kiwanis International. Key Club assists Kiwanis in carrying out its mission to serve the children of the world. High school student members of Key Club perform acts of service in their communities, such as volunteering for local non-profit organizations. They also learn leadership skills by running meetings, planning projects and holding elected leadership positions at the club, district and international levels. If you are currently in high school and want to join, use this link to get signed up in revtrak or contact rachel.medina@bvsd.org if you'd like to know more!
---
High School Parent/Guardian Night on 9/11 with Guest Presenter Ms. Jenny Hecht "A Rising Tide Lifts All Ships"
All high school parents/guardians are invited to attend their mandatory grade level meeting first and the group presentation with guest speaker Jenny Hecht, which begins at 7:15 in the NW Gym. **If you have more than one child in HS, we recommend you attend the presentation for your oldest child...please click HERE to read the entire article and get information on times and locations for each grade.
9/11: Senior Parent/Guardian Night with Josten's 5:00-6:35pm, CCC; FAFSA 6:35-7:05; CSS Profile 7:05-7:45; Guest speaker, Ms. Jenny Hecht 7:15-8:15pm, HS Gym
9/11: Junior Parent/Guardian night 5:45-7:15pm, S. Gym; Guest speaker, Ms. Jenny Hecht 7:15-8:15pm, HS Gym
9/11: Sophomore Parent/Guardian night 5:45-7:15pm, Cafeteria; Guest speaker, Ms. Jenny Hecht 7:15-8:15pm, HS Gym
9/11: Freshman Redesigned Parent/Guardian night 5:45-7:15pm, Auditeria; Guest speaker, Ms. Jenny Hecht 7:15-8:15pm, HS Gym
9/11: 9th grade Student night 5:45-8:15 pm, Field
---
High School College Day- Call for Volunteers
The 10th Annual Peak to Peak College Day is on Wednesday, October 2 and we need help from parents and guardians to make this day a success! Please consider volunteering for this amazing event either by donating food items, volunteering on the day of the event, or both! If you are interested, please complete this
Google Form
. Contact
Macaela.HolmesFuller@bvsd.org
with any questions.
Click on the link to view the announcements that were read today to our high school students
---
9/10 MS Boys Soccer vs PRA 4:00
9/11 HS Boys Tennis vs Kent 4:00
9/12 MS Boys Soccer vs Dawson 4:00
MS Volleyball vs Dawson 4:00/5:00
---
---
We look forward to seeing many of you tonight at our Back to School Picnic from 5:30 - 7:30pm! Plan to enjoy our participating food trucks: Eats and Sweets, "Hey Frank" Hot Dogs, The French Twist, Seb's Woodfire Pizza & Kona Ice. Thank you to Tier Two Live for sponsoring our live music provided by Overt Defiance.
If you are planning to golf in the traditional 18-hole or 9-hole course at Peak on the Green please register as soon as possible, or send us a quick email to let us know you are planning to attend. We would like to provide a fairly accurate count by next Monday. This will be a fun day at Indian Peaks celebrating and benefiting Peak to Peak Athletics and Activities. Not a golfer? Join us as a volunteer and/or swing by our Homecoming Happy Hour from 3:30-6:00 PM for hosted appetizers and cash bar. Please visit our event site for further details and registration information or contact Friends of Peak to Peak at p2p.friends@bvsd.org. Go Pumas!
If you are on Facebook, please be sure to "like" Peak to Peak's volunteer page for updates on volunteer opportunities. There are often last minute needs and this is the fastest and best way to find out about them.
Peak Gala Kick Off Meeting - Friday, September 13th
The Peak Gala Committee will be hosting a kick off meeting on
Friday September 13th.
The location is TBD based on the number of expected attendees so if you think you can join us (or can't join us but still want committee info!)
please fill out this simple form
and we'll contact you with more information. You can also email Lisa Ritchie at
lisajritchie@hotmail.com
or
p2p.friends@bvsd.org
. This meeting will cover the many ways you can support this year's planning efforts and kick off a this fun community event!
---
---
VOLUNTEER INFORMATION & NEEDS:
STAFF LUNCHES

:
We love to show our Staff at Peak to Peak how much we appreciate all they do. We do 5 Staff Appreciation lunches over the school year, 2 in the fall and 3 in the spring. Anyone can help, whether you love to cook or it terrifies you, stay at home mom or working professional! There are always store-bought and homemade items on the list. We make it easy to drop off your items either the afternoon before or the morning of the lunch. Your child can bring the items to the main office for you. I have serving dishes and utensils if you don't want to worry about picking up your dishes afterward. Dishes, crockpots, etc. will be in the south lobby for pick up the same day. Here are the sign-ups for lunches planned for this fall.
Thank you for helping make these the five best days of our staff's year! Please reach out if you have any questions or ideas!
NEEDS: Other Volunteer Positions
1.
Volunteers Needed for Accountability Committee
: The committee meets once a month from 3:30-5:00 PM on Mondays in Inn Conference Room (formerly Think Tank conference room). The purpose of the committee is to "gather and analyze data to assess the school's progress toward its mission and vision and to provide results of that analysis to the Peak to Peak Board of Directors, the administration and the rest of the Peak to Peak community." If you are interested in learning more please email Pragati Sharma at
pragatisharma1@gmail.com
.
2.
Box Top Collection and Organization:
Boxtops is changing the way they "tops" will be collected. The woman who has been volunteering for the program's daughter graduated from school and we need to find a new person to manage this process. Nicole Harrison
harrisonnicole@me.com
3.
Mock Trial Coach:
Peak to Peak parents! Are you an attorney or member of the National Bar Association looking for a chance to help out our school? Our Mock Trial team is in need of a coach for this 2019-2020 season. We meet once a week, any time after school, for an hour. We are completely flexible in scheduling practice times and dates! Mock Trial is a phenomenal way to raise the confidence and community in our student body. Please let us know if you're interested by contacting
abkerrane01@bvsd.org
.
4. Staff Appreciation Team: We need some new volunteers to help coordinate our staff appreciation events. Our last team did an amazing job of outlining the events. The new team is welcome to make it their own or follow what the previous team did. Some of the events are the Wrapping Event for the Staff in the Winter and The Staff Appreciation week in the Spring.
5.
The Peak Gala Committee is looking for a Co-Chair:
Are you looking for a fun and meaningful volunteer opportunity this year? Consider serving as a Peak Gala co-chair! You will not be alone in this fun endeavor. Not only do you have the support of the entire gala committee and Friends of Peak to Peak office, veteran chair Lisa Ritchi
e has also volunteered to partner in this co-chair role lending her experience with this event and logistical skills (thank you Lisa!). We are looking for someone who is excited about connecting with our community (ticket sales, auction, sponsors etc) and leading our committee - and has the time for this type of commitment. Are you interested? Know someone who may be? Please contact us at p2p.friends@bvsd.org as we'd love to fill this volunteer role soon so we begin planning. To everyone who has told us you would like to be on the committee this year stay tuned for information on our September info meeting. We hope everyone is looking forward to another fun Peak Gala March 13th!
6.
Kids Art Coordinator:
We are looking for someone to oversee the Elementary Kids Art program. This job will include working with Ms. Mathes on photographing selected pieces, overseeing the upload process and helping advertise the program. Please contact Nicole Harrison at
harrisonnicole@me.com
or Friends of Peak to Peak for more details!
7.
Volunteers Needed for Election Committee:
This committee meets only a couple times a year and organizes and runs the annual election of our Board of Director members. There are two openings for volunteers that are first come, first serve. Please contact Traci Schoeneweis at
traci.schoeneweis@bvsd.org
if you are interested.
Fingerprinting Process
You can no longer get your fingerprints done at the police station in Colorado. You will need to get the paperwork from our front office which will walk you through the steps of how to get your fingerprints done. Each volunteer will receive an unique code that will pay for your fingerprints so it will not be an out of pocket cost to you. If you have any questions about the process please feel free to email
harrisonnicole@me.com
Volunteer Sign-in Process
If you have had a background check and have been approved you will receive an email to come in and get your badge with a picture and scanning capability. Once you have your photo badge you no longer need you to sign in on the paper sheet at the attendance window. Show the office your badge and once through the locked doors in the south lobby follow the instructions below to scan into the computer. The instructions are also be printed at the computer for your convenience. This makes our school safer, more efficient, and coming and going easier for you.
1. Use barcode on the back of your badge to scan in using the scanner.
2. Choose either An Activity or A Classroom
3. Select the classroom or the activity.
4. Before you leave the building after volunteering scan out so we know you have left the building.
Volunteer Facebook Page
We have a Facebook page for volunteers. We post the weekly update of what is coming up and last minute volunteer needs. Please subscribe to help make the page a successful tool. We will not over post to ensure we protect your time and social media barrage of information:
https://www.facebook.com/groups/1594466300665141/
Volunteer Board
We have a volunteer board next to our login computer in the south lobby that will showcase all of the coming needs for the school. Take a moment if you prefer to see our opportunities in person.
Volunteer Process
We will continue to request fingerprints from anyone who intends to volunteer more than once during the school year. If you had your fingerprints done previously and completed all three volunteer forms then you do not need to complete any volunteer paperwork this year! Please contact Traci Schoeneweis at
traci.schoeneweis@bvsd.org
or
303-453-4682
to verify your volunteer status if you are unsure. If you only intend to volunteer once then you will be required to do the background check (not fingerprints) and the three volunteer forms each year. Please follow this link to print them:
Volunteer Information
Volunteer training is online. Anyone that is new to the school needs to view this before volunteering. If you have previously attended or taken the volunteer training you do not need to do it again. It's a good idea for returning volunteers to view this as well. Follow this link Volunteer Training to view the information. It can also be found on the volunteer page of the school website.
Your Volunteer Team would love to hear from you. If you have any interest in volunteering for anything at all but do not know where to start please email one of the people below. We would love to meet you.