New Families - Information
February 2021 Digest for New Families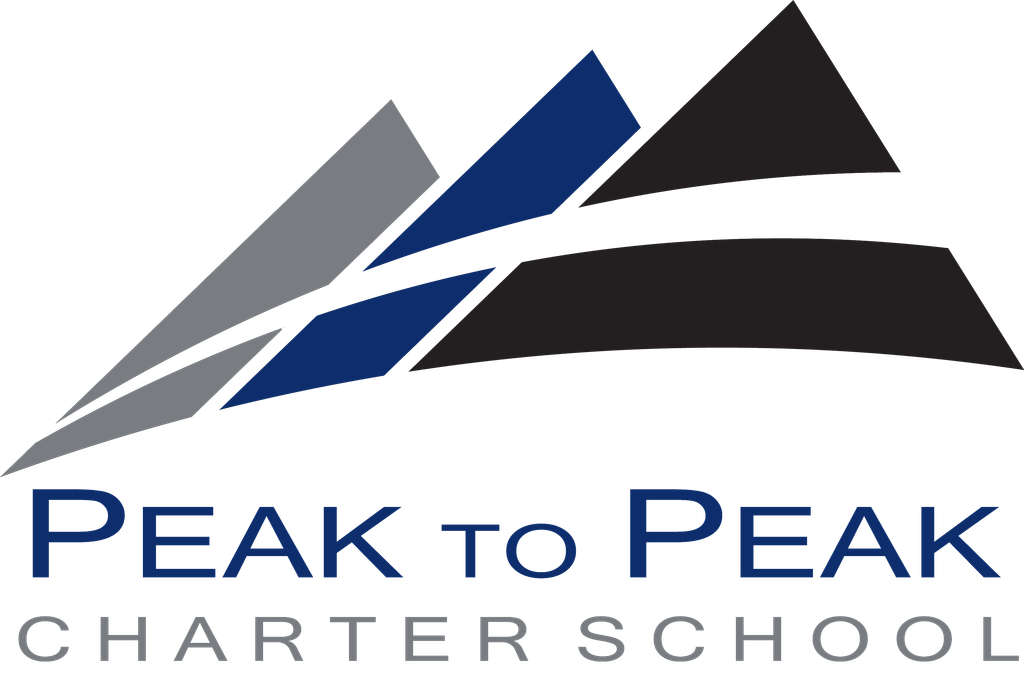 Welcome to the Peak to Peak Community!
Whether you are joining the Peak to Peak community as a new family, or you are already a part of our community and will have a new student at the school, this newsletter is designed to provide the resources and information you may need as you prepare your student to attend Peak to Peak in the fall.
Information and Updates

Link to monthly and yearly calendars

Frequently Used Webpages:

Welcome from Friends of Peak to Peak

Friends of Peak to Peak, or "Friends," is a 501c(3) organization that supports the needs of our school and is led by a small part-time staff in partnership with parent volunteers and school leadership. Consider the Friends office to be your liaison to the various ways your family can support the school through time, talent, and treasure contributions. You will receive information on our annual community events, volunteering, and fundraising opportunities from your teachers and the Friends office as you settle into our school – there are many opportunities to be involved and connect with other Puma families.

---

2021 Request for Board of Director Candidates

The 2021 election for the Peak to Peak Board of Directors is coming in early May. There will be TWO OPEN SEATS for elected board members. Both seats have 3-year terms. All non-employee school and local community members are encouraged to consider serving on the board. Any candidate for the Peak to Peak Board of Directors, in order to have his or her name placed on the ballot, must deliver a signed Peak to Peak Board Handbook form at the time of his or her candidacy submission, which constitutes an agreement to abide by the Board Orientation/Training requirements in the Board Handbook. The Board Handbook will be sent to any candidate who is interested in possible candidacy for review. REMINDER: Candidates who are elected will no longer receive automatic enrollment for their students.

There will be two virtual information sessions for anyone interested in possible candidacy for our Board of Directors. The session will give you a brief explanation of BOD responsibilities. The sessions are identical and there is no need to RSVP:

Monday,

February

22nd, 5:00-6:00 PM
Tuesday,

February

23rd, 8:00-9:00 AM

If you are unable to attend and would like to have further information, please contact Traci Schoeneweis. In addition to attending the information sessions, you can learn more by attending an upcoming board meeting, speaking with a current or previous board member, and reviewing the Board of Directors' page on our website

---

King Soopers Loyalty Cards

We encourage your family to start supporting our school by linking your King Soopers loyalty card to Peak to Peak. A percentage of all your shopping gets donated to our school. Sign up here.

---

New Student Assessment Reminders

High School: Families should have received a welcome email from us. Please follow the links below to provide your student's transcript/report card, current teacher contact information, as well as our High School Course Option form for our student option courses. It is essential that we get this information at your earliest convenience as course recommendations and selections for the 2021/2022 school year are already underway.

Middle School: Families should have received a welcome email from us. Please follow the links below to provide your student's transcript/report card, current teacher contact information, as well as our Middle School Course Option form for our student option courses. It is essential that we get this information at your earliest convenience as course recommendations and selections for the 2021/2022 school year are already underway.

Forward your student's transcript/report card to our registrar vicki.lundquist@bvsd.org, current and previous year if possible.
Click the Current School/Teacher Contact Information form. With this information, we will be able to communicate directly with the student's current teachers to request recommendations.
Click the Middle School Course Option form. Students can complete this along with their parents' assistance. (See helpful information along with a How To Video and use the following link to view the MS Course Description Guide.) Please note that students must complete at least one semester of a Middle School Transitions, Physical Education, Visual/Performing Arts, and Technology course while in Middle School.
Click the Math & English Opinion form that our teachers would like our new students to fill out to assist them with course placements. Please assist your student to access the form, but then let them complete it themselves, and then make sure that they click on the word 'submit'.
World Language assessments are optional for students opting for a more advanced World Language placement. A form will be sent to all new students requesting World Language preferences.
We would like to invite any student interested in enrolling in an advanced music course to please email the following staff members to set up an audition time. Auditions must be completed before March 1st.

Heather Andony, Choirs heather.andony@bvsd.org

Kajsa Schneider, Orchestras kajsa.schneider@bvsd.org

Adam Spicer, Bands adam.spicer@bvsd.org



Elementary School: Students in grades K-5 participate in a two-hour assessment window each year, prior to the first day of school. This provides students and teachers a chance to get to know each other in short chunks and small groups before the whole class is together. Only a few beginning assessments are given, just to get a head start on understanding each child's strengths and stretches. You will sign up for one two-hour time slot in the window of Monday, August 16, 2021 - Wednesday, August 18, 2021. We have heard great things in previous years from parents about the level of calm and comfort it provided to students before starting school officially. The sign-up will also go out to all Peak to Peak Elementary families in May.
The Peak to Peak website has a Frequently Asked Questions page that addresses many of the common features and cornerstones of our program. Browsing these questions, you can learn more about the history of our school, the curriculum, and what to expect at each school level (elementary, middle, and high). Here are a few examples:
What class size can we expect at Peak to Peak?
While Peak to Peak is a small school, our class sizes are similar to other public schools. We endeavor to keep class sizes at 24 students in grades kindergarten through second grade, 26 in third through fifth grade, and an average of 25 students in middle and high school classes. Although efforts are made to balance class sizes, Peak to Peak's goal to place students in courses that are properly challenging does sometimes create fluctuations in class size.
Are special education services available?
Peak to Peak provides resource-level support to encourage academic growth for our children with special needs. Students receive instructional interventions and accommodations within the general classroom setting. Curriculum is often adapted to meet the needs of our special education population, but rarely modified. The special education process is a collaborative effort involving families, general education staff, special education teachers, paraprofessionals, and related service providers.
What does the term "College Preparatory" mean?
At Peak to Peak, we hear or speak the words all the time: "College Prep." But what does that mean, when it comes right down to what goes on in the classroom? Small school; more material covered; more depth; challenging classes; more advanced classes; appropriate homework. Certainly, all of those things are associated with rigorous college preparatory schools across the country. If you look closely inside the classrooms at Peak to Peak, however, you will see a clue as to one very important aspect of being a college preparatory school: analytical reasoning and critical or advanced thinking. Each classroom displays Bloom's Taxonomy for Questions, a chart which highlights five levels of questioning starting with "Knowledge" and moving progressively higher to "Evaluation." Peak to Peak's staff and faculty take very seriously the mission to teach our students to be advanced thinkers – the kind of thinkers who colleges and universities want to admit. The curriculum supports this. The choices of educational materials reinforce it. The type of advanced thinking shown in the upper levels of the chart that adorns each classroom, combined with the knowledge that fuels that thinking and the character to put that thinking to good use, define what "College Prep" means at Peak to Peak. Peak to Peak has a strong college counseling program beginning in ninth grade, and the goal is for all students to attend a college of their choice.

To see more frequently asked questions, visit our Peak to Peak website FAQ page.
The Peak to Peak Website (www.peaktopeak.org)
The Peak to Peak website contains a wealth of information for families. Including a page just for New Families.
In August, all parents and guardians will receive instructions for initiating your account on the Peak to Peak website. Your account will be set up for you during the summer, so there is no need to take any action now. Once you have access to your account, you will be able to see areas of the website that are only available to members of our community. This includes all of the Course and Classroom pages, as well as the Community Directory (a listing of all student names, addresses, and parent/guardian contact information). In the meantime, it may be helpful for you to get to know the resources available on the Parents/Guardians page of the Peak to Peak website. We encourage families to become familiar with this page, so that when questions do arise, you know how to find more information. Finally, if you are having any trouble finding the information, never hesitate to reach out for help! We are here to assist you every step of the way. You might also consider using the search function at the bottom of every page of the website. This search tool "learns" from each search and we also collect the analytics from this search engine in order to improve the site.
---
Mobile Application
Peak to Peak has a mobile application that can be found in both the Google Play store and the Apple iTunes store. Just search for "PeaktoPeak" (no spaces) and download the free application for your smartphone.
---
Social Media:
If you are a social media user, we encourage you to follow, link, or otherwise connect with the school via the following:
For family members of our incoming Kindergarten class, we invite you to join the Peak to Peak Class of 2034 Parents Facebook groups: https://www.facebook.com/groups/p2p2034parents
There are also Facebook groups for other grade levels. If you have any trouble finding them, please reach out for assistance.
Monthly Communications
Each month, February through May, you will receive a similar communication from us. This is our process for reaching out and providing information in a timely way. The communications you receive over the next several months will be archived on the New Families page for your reference. Over the summer months, you will be added to our general mailing list (if you are not already on it as a current family) and will receive all regular communications from the school.
---
BAASC (Before & After School Program) Online Enrollment:
If you are interested in our BAASC (Before and After School Care Program), registration can be completed online at our website, click here. BAASC registration opens for new families April 15th (current families April 1). If you have any questions or do not have access to a computer, please call the office at (303) 453-4601. Please remember that spaces in this program are limited and are first come, first serve. Additionally, a number of other childcare programs in the community offer buses to our school to pick up students who are enrolled in their programs, so you are welcome to explore those options if your family needs such services.
---
Family Mentor Program
The Family Mentor Program was developed to help introduce new parents/guardians and students to Peak to Peak. The program is intended to give each incoming family a point of contact for questions and information to make them as comfortable and knowledgeable as possible as they transition to a new school. To help make your experience of transitioning to Peak to Peak as smooth as possible, you will be contacted by an existing family, or Family Mentor, who can serve as a focal point for your general questions.