New Families - Information
March 2021 Digest for New Families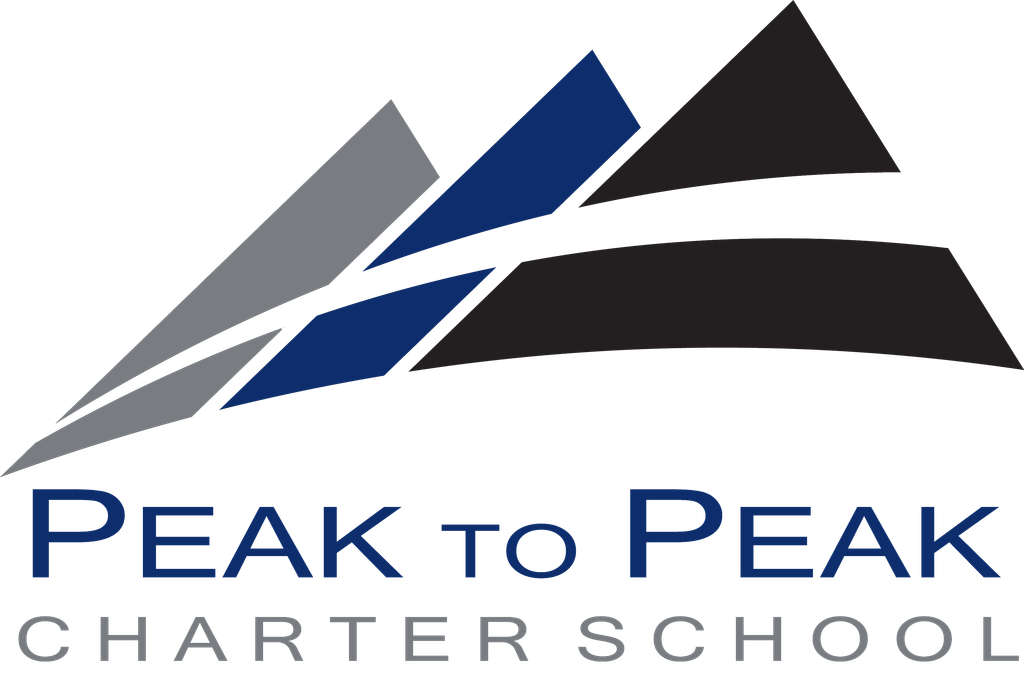 Welcome to the Peak to Peak Community!
Whether you are joining the Peak to Peak community as a new family, or you are already a part of our community and will have a new student at the school, this newsletter is designed to provide the resources and information you may need as you prepare your student to attend Peak to Peak in the fall.
Information and Updates

Link to monthly and yearly calendars

Frequently Used Webpages:

2021-2022 School Calendars

The 2021-2022 school year calendars have been approved and can be found on the Peak to Peak website here.

---

BAASC (Before & After School Program) Online Enrollment:

Before and after school care (BAASC) registration for the 2021-2021 school year will open Thursday, April 15, 2021.
Please do not complete the application before this time or you will be refunded and have to complete the form again after or on April 15, 2021.
Here is the link to register:



You will be notified via email by May 7, 2021 with the status of your enrollment.
Please call or email with any questions: p2pbaasc@gmail.com or 303-434-7008.

---

Kindergarten Readiness Workshop (Parents/Guardians only)

Our kindergarten readiness workshop is designed to introduce you to kindergarten at Peak to Peak, including topics such as typical schedules, helpful tips for student preparation, and overviews of entry-level expectations. You will get to meet and work with the kindergarten teachers, see the classrooms, and receive additional support materials. The workshop is for parents only and we are unable to provide childcare. Please plan to attend this important meeting. The date of the parent/guardian kindergarten readiness workshop is Wednesday, April 28, 2021 from 6:00-7:00 pm. We will begin in the cafeteria on the east end of campus.

---

Elementary Homeroom Placement Procedure Form for 2020-2021:

We welcome your input about your child's placement for next year. This form will be given to the current classroom teachers for consideration in next year's placement. Please consider that your child's future teachers will be reading your input. Forms will be screened for appropriate language. Please do not request a specific teacher. Please complete and submit the below form by Friday, April 2, 2021. Homeroom placements and teachers will not be published until August.
Interested in learning more about Peak to Peak? Check out these links to our website:
Peak to Peak's K-12 Curriculum
Peak to Peak's curriculum is designed from the ground up for graduates to meet or exceed the entrance requirements of top colleges and universities. The elementary, middle, and high school programs have been carefully crafted as a unified, coherent, and challenging curriculum, which progressively builds each student's foundation of knowledge and mastery of skills, while preparing them for university life. The curriculum is more fully described through the documents found on the K-12 Curriculum page of our website where you will find links to the elementary curriculum documents and the middle and high school course description books. You can additionally find more information about Peak to Peak's character education program, local and national student trips as a facet of the curriculum, summer reading and assignment expectations, our testing program, and the graduation requirements. Click on the following link to read more about the K-12 Curriculum.
Peak to Peak's Beginnings
Peak to Peak was born of the dream of parents who envisioned a school dedicated to outstanding scholarship that would challenge students to achieve their academic potential. The school was first discussed among about a dozen people in November 1997. Those gathered were concerned about possible limits to open enrollment opportunities in BVSD and wanted to offer families a K-12 college preparatory charter school option. Click on the following link to read more about the History of Peak to Peak
Infinite Campus
Infinite Campus (IC) is a web-based student information system and data warehouse used by all schools in the Boulder Valley School District. Parents can access student schedules, grades, attendance records, and other reports through this system. As your new student's information is loaded into IC and the new school year is launched, you will receive an activation email to initiate your account. The email will contain an activation code that you will enter the first time you enter IC. Some of you may have already received this email. If not, you should receive it before registration in August. The email will be sent to the email address you provided to the registrar.

If you have students in your family that have already been attending Peak to Peak and your new student is a sibling, you have probably already established your IC account. In this case, your new student's information will be added to your existing account.

As we approach the new school year in August, if you have not received an activation code or if you need assistance with accessing your IC account, please reach out to the front office. Please wait until August when we are able to help you. There is a link to IC for parents on the Parents/Guardians Page of the Peak to Peak website.
---
Parent night for incoming 9th graders
Save the date, Tuesday 4/20 at 6:00 PM for all incoming 9th-grade families will have a virtual parent night.