Welcome to the Peak to Peak weekly digest!
The following information is for the week of 12/3-12/7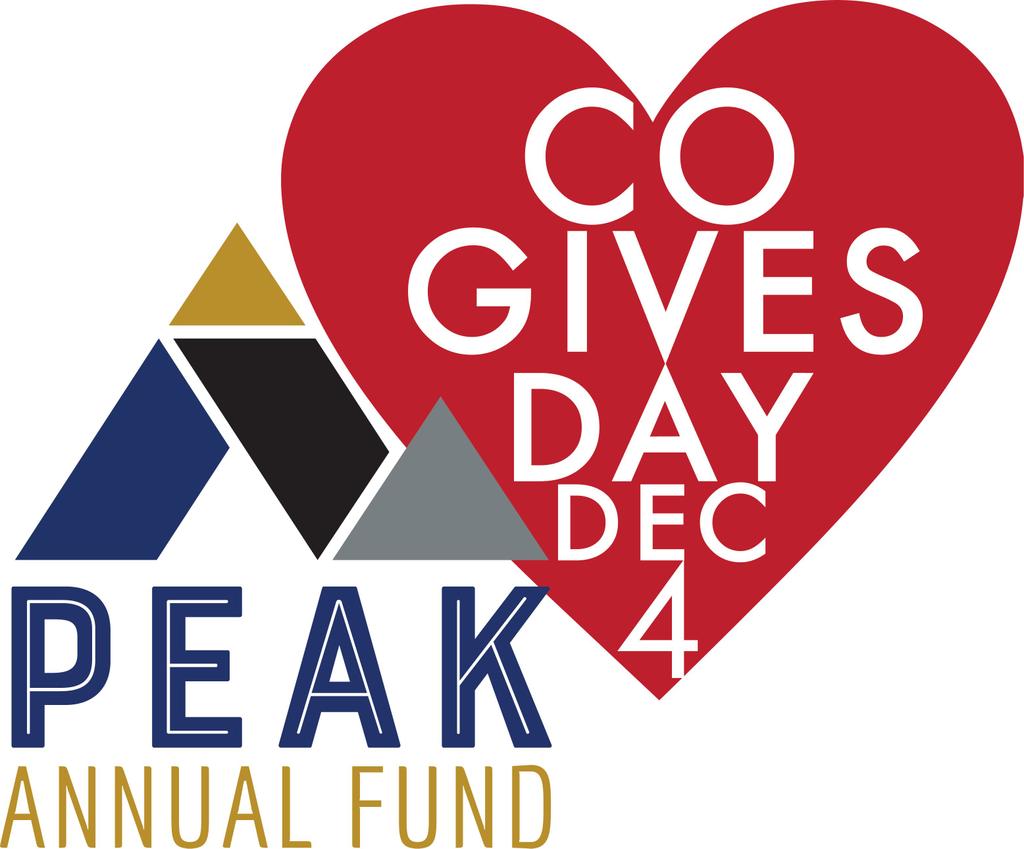 All School News

Table of Contents:

Board to discuss Listening Campaign survey results
CO Gives Day & chance to win parking spot
Before & After School (BAASC) program opening
Results of parent/guardian feedback on new secondary schedule
Website & mobile app calendar change coming soon
BVSD Share-a-Gift sign up information

Holiday song unit & sing-a-long
Counseling & Character Connection

Important information on MS finals & early dismissals
Career Cafe
MS dance
December finals schedule

Senior baby ads for yearbook
December finals schedule

Middle School girls basketball

CO Gives Day
Protos Dine Out
Holiday gift cards
Peak Gala items & holiday shopping

Staff gift preferences
Volunteer needs

MS dance
wrapping paper supplies

New fingerprinting process
New volunteer sign-in process
Volunteer facebook page
Volunteer bulletin board
Volunteer process

Calendar:

Monday 12/3: Accountability Committee meeting 3:30-5:00 PM (Think Tank conference room); Orchestra concert 6:00 PM (auditeria)

Wednesday 12/5: Board of Directors meeting 8:00 AM (college counseling center)

Friday 12/7: Middle School dance 6:00-8:00 PM (cafeteria & northwest gym)

Frequently Used Webpages:

Please visit the Board of Directors Page for meeting agendas, minutes, and more.

NEW Board of Directors to Discuss Listening Campaign Survey Results

At its regular meeting on Wednesday, December 5th beginning at 8:00 AM in the College Counseling Center, the Peak to Peak Board of Directors will discuss results from the Listening Campaign surveys that were given to parents/guardians, staff, students, alumni students and families, college and university representatives and business and community leaders. At this meeting, representatives from the ad hoc committee will present an executive summary and summary themes from the surveys that were received to assess community opinions on two important questions: (1) What are the school's greatest opportunities? And (2) What are the most pressing needs for the future of our students?

Peak to Peak Board meetings are open to the public and we encourage our community to attend. Please visit THIS PAGE of our website to learn more about the Board and for meeting agendas and minutes.

---

Mark your calendars to support the Peak to Peak Annual Fund during Colorado Gives Day! Did you know each year we receive a % of the 1 million

dollar

Colorado Gives Day incentive fund on each donation made? PLUS - every donation of any amount made to the Annual Fund by end of the day on Tuesday will be entered to win one of the remaining reserved PARKING SPOTS for the rest of the school year! You can schedule your gift anytime between now and December 4th to be eligible for the match. We know many of you have already scheduled your gift - THANK YOU! Our goal this year for Colorado Gives Day is $60,000 and 100% family participation towards the annual fund by December 31st. Lets Go Pumas!




---

NEW Before and After School Care Availability

The Before and After School Program (BAASC) at Peak to Peak has a few spaces available in the

3rd-6th grade

room for the spring semester. Please contact

Justene

Dorr at p2pbaasc@gmail.com if you need care for your student before or after school hours. We offer full and part-time schedules, including half and full day care on early release days, conference days, and professional development days. We look forward to hearing from you.

---

NEW Results of Parent/Guardian Feedback on New Secondary Schedule

Dear Peak to Peak Families,

Many thanks to those parents and guardians who offered their impressions about the new secondary schedule during the first three months of the 2018-19 school year through the survey that was published in the Digest in October 2018. In total, we received 102 responses to this survey with the following distribution in ratings about the overall effectiveness of the schedule (1-2 are considered negative responses and 3-4 are considered positive responses):...please click Parent/Guardian Feedback on New Secondary Schedule to read the entire article.

---

NEW Website and Mobile Application Calendar Change Coming Soon!

If you use the website calendars, if you have captured iCal feeds to populate your personal calendars, or if you use the mobile app calendars, you need to know that a change is coming. The new website tool that launched earlier this year has revealed some weaknesses and inconsistencies with respect to the calendars. Therefore, we are going to make a change over the semester break. This change will require you to reset any iCal feeds you may have captured and added to your personal calendar accounts. It will also impact the mobile application, so you will need to refresh your calendar settings in the application. Instructions for doing so will be provided before the winter holiday and again upon our return in January.

Please know that we are making this change in the best interest of students and our community. We know that many of you rely heavily on digital calendars. We are making this change to improve functionality and efficiency. If you have any questions, please don't hesitate to contact Jen Dauzvardis (jennifer.dauzvardis@bvsd.org).

---

NEW BVSD Share-a-Gift Sign Up for Families in Need

What: The 2018 Toy Shop for free gifts for your children ages 0-14
When: Saturday, December 15th, 2018
Where: 2584 Baseline Rd Boulder, CO 80305 (old Whole Foods
location in the Basemar Shopping Center, corner of Baseline and
Broadway)
Who: Gifts are Free for Parents of children ages 0-14 who attend school in BVSD or live within the BVSD attendance area. No pre-registration required. Parents are admitted to the Toy Shop by
Last Name. No Children under 14 allowed inside. There is no Childcare available. Please see the attached flyer for additional details.
---
NEW

Winter Holiday Song Unit and Sing-a-Long
'Tis the season to be singing, and that is what the K-3 students will be doing in their music classes. Over the next three
weeks
, students will be learning a variety of songs that go along with Hanukkah, Christmas, and Kwanzaa. We follow a policy that permits the use of traditional songs and
carols
since they are a part of our American culture and traditions.
T
he entire elementary school will gather together on Friday, December 14th. The
5th grade
band, orchestra, and choir will perform for the students, followed by the K-5 holiday sing-along. Parents/guardians are invited to attend this assembly which takes place at 1:45 PM in the northwest gym. Please arrive early and sign in at the front office before proceeding to the northwest gym.
I
f you have any questions or concerns, please contact Jewel Wolfe at jewel.wolfe@bvsd.org.
---
NEW Counseling and Character Connection
Our character trait for the month of December is RESPONSIBILITY. Responsibility means being in charge and accountable for what you say and do. In the classroom, students will participate in activities to learn about responsibility and the impact your actions have on others, as well as discussing various ways they show responsibility as students, family members and members of their community. Our StuCo Newscast features our Pawsome Pumas and students talking about showing responsibility at school. All StuCo Newscasts can be found on the Peak to Peak website on the Elementary page under Character Development.
Counseling Lessons in November and December will focus on...please click Counseling and Character Connection to read the entire article.
---
---
NEW Important Middle School Finals & Early Dismissal Information
Dear Students, Parents and Middle School Families:
We are pleased to have our learners back after the Thanksgiving holiday. At Peak to Peak, we consider our families one of our greatest blessings. Fine instruction is taking place as we prepare our learners over the next few weeks for semester tests and finals.
There are less than three weeks of regular instruction prior to finals examinations this fall. Given this short timeline, below are the procedures we have in place for our students across the 6-12. An essential part of our college prep experience here is to expose students to college-style final exams and the rigor of extended writing and problem-solving work associated with cumulative assessments. We intentionally balance the number of finals over the course of the week prior to break to help students prepare for, and demonstrate mastery in, each of their courses. Your assistance aligning and following each of these expectations, as well as helping guide your teens in their preparation, healthy eating and sleeping habits leading up to finals, will maximize their achievement and minimize challenges in wrapping up the semester.
Just like school attendance generally, finals are an important, culminating piece of a full-semester of learning at Peak to Peak. In some cases, students will be taking 90-minute cumulative final exams including a mix of challenging multiple-choice and/or free response essay questions. In other cases, they may be sharing final presentations resulting from multiple weeks of research and/or project-based learning work. Regardless of the form, finals are a required part of our courses, and students are expected to adhere to our final exam schedule that is published on the school website.

Please DO NOT schedule family travel or appointments during finals week that will prevent students from taking their scheduled exams each morning. In case of emergencies, students must alert their teacher and assigned counselor as soon as possible, get the principal's permission for consideration (case by case review), and work to find appropriate make-up assessment opportunities if approval is granted. Students may face academic penalties for missing finals, including earning a zero on given exams, if they fail to attend.
2. Finals are scheduled from December 17-20th. Students with study halls and student aide assignments are not expected to attend school during those periods. This means that students may arrive early and/or leave early once finals are complete.
In the week prior to final exams, teachers limit content so that students have adequate time to prepare for finals. Each teacher will provide a detailed final exam review at least one week before the final exam is scheduled. Teachers will not implement additional exams, significant research papers and/or prepare large projects that push them beyond what is manageable right before we expect students to take finals.

Teachers of elective courses (including technology, the arts, Independent Seminar, health, PE, etc.) may include final exams as part of their mastery of learning expectations during finals week, although they are not expected to do so. These are at the discretion of each teacher and depend on the course and challenge level included. Please refer to their course syllabi and/or teacher class pages on the Peak to Peak website.

Final exam weighting will range from 10-15% of the total semester grade, and be posted in Infinite Campus with the assigned weight. Following final exam scoring, semester grades will be due upon the staff's return in January. In some cases, a student may be eligible for an incomplete grade (pending recommendation by the teacher and student's assigned counselor), and limited to medical or other emergency reasons. Please alert the student's counselor if this arises.
After finals are completed, and over the winter break period, we want all students to take a genuine break from school coursework. As such, we do not require or expect students to be engaged in school content study during their two weeks off. This time is valuable for rest, recuperation and to invite opportunities for outside reading, reflection and authentic "down time." We believe our students truly need this time off in order to bring their best in the next semester. Thank you for also respecting the need for our faculty to have this well-deserved reprieve away from emails.
We are grateful for your partnership this first semester, and for helping us norm our community to the expectations set forth in this communication. We wish you and your families the best for a wonderful holiday season ahead.
Lori Preston, Middle School Principal
---
NEW Career Cafe Sessions
Attention Parent/Guardian of 6th, 7th & 8th grade Students:
We are conducting sign ups for our lunchtime Career Cafe sessions. Each month we will highlight a career cluster, and host a professional who currently works in a career that falls within the cluster. Bulletin boards, history lessons, and counseling conversations may also extend your student's engagement in exploring the diverse world of work! There will be one opportunity during most months to participate in a Career Cafe. We ask that all students try to participate in at least one career cluster during the 2018-19 school year.
We have approximately 30 spots per presentation and students will be asked to bring their lunch (preferably a bagged lunch) to the presentation. Students will have the opportunity to sign -up via a google form, linked HERE . We will have enough opportunities for each student to attend at least one Career Cafe. Below is the list of Career Clusters and which month they are offered. Please talk with your student and feel free to sign them up via the above google form. Otherwise, we will conduct sign-ups through history class.
If you have any questions about a Career Cafe, please reach out to either Stephanie Magdic stephanie.magdic@bvsd.org or Andrea Salvo andrea.salvo@bvsd.org. Thank you!
November: Health Science
December: Criminal Justice, Public Safety
January: Skilled Trade, Technical Sciences
February: Education, Human Services
April: Agriculture, Hospitality
May: Business, Marketing, Public Administration
---
Middle School Dance
Volunteers are needed for the middle school dance on Friday, December 7th and/or help provide decorations/ food. Please sign up using this link for the Middle School Dance. You must have completed the volunteer paperwork if you want to physically help out on the day of the event.
Here is the December finals schedule for secondary students. All students in grades 6th through 12th are dismissed at 11:05 AM each day Monday 12/17 through Thursday 12/20:
Click on the link to view the announcements that were read today to our high school students
---
NEW Senior Baby Ads for Yearbook
Even though the final deadline for submitting your child's yearbook recognition ad has passed, there is a VERY limited amount of ad space still available for late submissions. If you are still interested, don't delay, submit your ad as soon as you can. For more information, to get another copy of the order form or to submit your ad online, please visit www.TheYearbookCompany.com. The last day we will be able to accept late ads is December 6th or until the available space is filled. If you have already purchased a baby ad, thank you!
---
Secondary December Finals Schedule
Here is the December finals schedule for secondary students. All students in grades 6th through 12th are dismissed at 11:05 AM each day Monday 12/17 through Thursday 12/20:
Click on the link to view the announcements that were read today to our high school students
---
Middle School Girls Basketball
Tryouts: Thursday, December 13th in the northeast gym 3:30-5:00 PM
---
---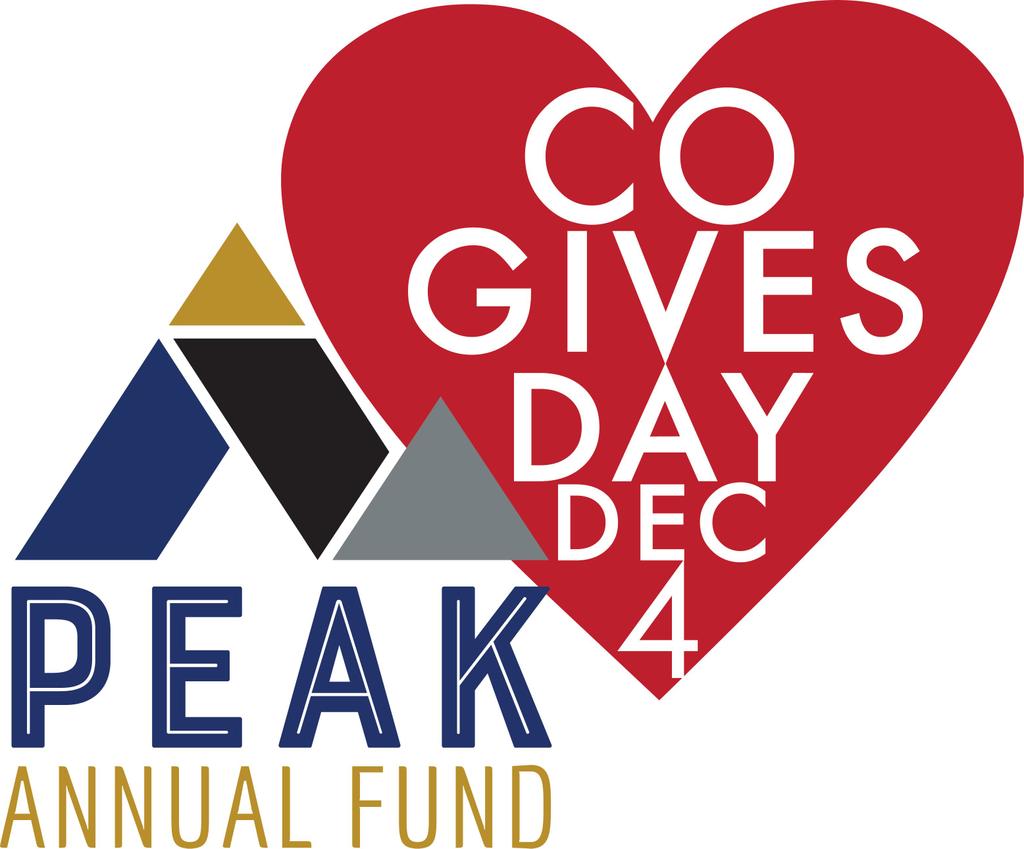 Mark your calendars to support the Peak to Peak Annual Fund during Colorado Gives Day! Did you know each year we receive a % of the 1 million dollar Colorado Gives Day incentive fund on each donation made?
You can schedule your gift anytime between now and December 4th to be eligible for the match.
We know many of you have already scheduled your gift - THANK YOU! Our goal this year is $60,000 and 100% family participation towards the annual fund by December 31st.
Proto's Lafayette Dine Out - December 3rd
We're excited to be partnering with Proto's Pizzeria in Lafayette for a fundraiser to support the Peak Gala on Monday, December 3rd. Our friends at Proto's have generously offered to donate 10% of their earnings
for the entire day
to Peak to Peak. Proto's is located on US-287 just south of Chili's, in the plaza adjacent to McDonald's.

We hope to see you there!

Order Your Holiday Gift Cards
Order your Holiday Gift Cards by December 7th, 2018. To offer a wide variety of options and exciting new offerings, all orders should be placed ONLINE:
Peak Gala Auction Items and Holiday Shopping!
The Peak Gala is right around the corner! As you visit places to do your holiday shopping consider asking them if they'd like to contribute an item to our silent auction! All donors receive their logo on our mobile bidding site and are listed in the event program and Peak to Peak website. Most places enjoy participating in silent auctions - many times it will result in a new customer! Please visit the
Peak Gala website
to download the item donor letter and form that can be emailed or printed and dropped off to interested business. Thank you for your help!
---
VOLUNTEER INFORMATION
Although it is never expected, at times families want to give their teachers or the staff a gift. If you would like to know their favorite things, click on this link to view their preferences: Staff Preference Document Please remember it is BVSD policy that to staff can only be up to $25.
VOLUNTEERS NEEDED FOR NEXT WEEK:
Middle School Dance Dec. 7th- This semester's Middle School Dance is a flashback to the 80s! On Friday, Dec. 7th from 6:00-8:00 PM the kids will be cutting loose and we need your help making it a totally tubular event. Dude, sign up now on the attached gnarly spreadsheet. Any questions? Contact Anita C-Spotts at Anita.chakraborty-sp@bvsd.org or Dar Zerwekh Reardon at zerwekhreardon@comcast.net. - MIDDLE SCHOOL DANCE
Wrapping Event- The wrapping event is coming up soon and we will be wrapping gifts on Friday, December 7th, with coffee, drinks, snacks and music. We would love to have volunteers help with this fun activity, come for an hour or the full event. Any help is appreciated, here is the sign up sheet: Wrapping Volunteer Event in addition, we are still in need of boxes, wrapping paper, ribbons and tape. Please donate in the white laundry basket set up by the front door of the South Building.
New Fingerprinting Process
You can no longer get your fingerprints done at the police station in Colorado. Colorado has decided to use a third party vendor to handle all of its background needs. Going forward to become a volunteer at Peak to Peak you will need to get the paperwork from our front office which will walk you through the steps of how to get your fingerprints done. Each volunteer will receive a unique code that will pay for your fingerprints so it will no longer be an out of pocket cost to you. If you have any questions about the process please feel free to email
harrisonnicole@me.com
Volunteer Sign-in Process
We are super excited about our new badges for volunteers. If you have had a background check and have been approved you will receive an email to come in and get your new badge with a picture and scanning capability. if you have your new badge we will no longer need you to sign in on the paper sheet at the attendance window. Show the office your badge and once through the locked doors in the south lobby follow the instructions below to scan into the computer. The instructions will also be printed at the computer for your convenience. This is going to help make our school safer, more efficient, and hopefully make coming and going easier for you.
1. Use barcode on the back of your badge to scan in using the scanner.
2. Choose either An Activity or A Classroom
3. Select the classroom or the activity.
4. Before you leave the building after volunteering scan out so we know you have left the building.
Volunteer Facebook Page
We have a new Facebook page for volunteers. We will be posting the weekly update of what is coming up and last minute volunteer needs. Please subscribe to help make the page a successful tool. We will not over post to ensure we protect your time and social media barrage of information:
https://www.facebook.com/groups/1594466300665141/
Volunteer Board
We have a volunteer board next to our login computer in the south lobby that will showcase all of the coming needs for the school. Take a moment if you prefer to see our opportunities in person.
Volunteer Process
We will continue to request fingerprints from anyone who intends to volunteer more than once during the school year. If you had your fingerprints done previously and completed all three volunteer forms then you do not need to complete any volunteer paperwork this year! Please contact Traci Schoeneweis at
traci.schoeneweis@bvsd.org
or
303-453-4682
to verify your volunteer status if you are unsure. If you only intend to volunteer once then you will be required to do the background check (not fingerprints) and the three volunteer forms each year. Please follow this link to print them or pick them up at
registration
:
Volunteer Information
Volunteer training is online. Anyone that is new to the school needs to view this before volunteering. If you have previously attended or taken the volunteer training you do not need to do it again. It's a good idea for returning volunteers to view this as well. Follow this link Volunteer Training to view the information. It can also be found on the volunteer page of the school website.
Your Volunteer Team would love to hear from you. If you have any interest in volunteering for anything at all but do not know where to start please email one of the people below. We would love to meet you.