Welcome to the Peak to Peak weekly digest!
The following information is for the week of 1/14-1/18
All School News

Table of Contents:

Social Media & Communication Pathways reminder
Wellness Advisory Council meeting
Accountability Committee Family Survey coming soon
Public Road traffic signal removal
BVSD Gifted & Talented workshop
Website calendar change instructions for families

Counseling & Character Connection
Puma Cubs Choir

i-Ready middle of year testing
Coffee with the Counselor
Theater Games after school event

K-12 Spirit Night tonight

Gala tickets on sale
K-12 Spirit Night tonight

Middle School science fair
Thank you card donations needed
Volunteer meeting
New fingerprinting process
New volunteer sign-in process
Volunteer facebook page
Volunteer bulletin board
Volunteer process

Calendar:

Wednesday 1/16: Middle School Theater Games after school event 3:15-4:30 PM (auditeria)

Friday 1/18: K-12 early release 12:45 PM (no secondary lunch served); K-5 "STEAM" early release after school event 12:45-3:00 PM (south gym)

Frequently Used Webpages:

Please visit the Board of Directors Page for meeting agendas, minutes, and more.

---

NEW Social Media and Communication Pathways Reminders

We know that many families use social media as a way to build connections with other members of the community. For example, many parents, guardians, and students are members of closed Facebook groups, identified by the student's graduation year, as a means of communicating and connecting with one another. These are different from the school's official Facebook page, which is used to communicate school-wide announcements and celebrations. We encourage the positive community-building opportunities presented by social media, and welcome opportunities for families to build relationships with one another. If you participate in a social media group associated with your students' class, please remember that information shared through these venues does not constitute official communications from the school. We encourage everyone using social media outlets to be mindful of the Communication Pathways in place at the school, to maintain appropriate and respectful dialogue when using social media, and to use the Communication Pathways when questions or issues arise.


---

NEW Wellness Advisory Council January Meeting

Wellness Advisory Council January Meeting:

Tuesday, January 15, 2018

3:30-4:30 PM

College Counseling Center

Meetings are open to everyone!

NEW Accountability Committee Family Survey Coming Soon to Your Inbox

COMING SOON TO YOUR INBOX: On Friday, January 18th, the Accountability Committee's annual parent/guardian survey will be sent out by email. The email will contain a link for you to provide your input on how Peak to Peak is doing. Your anonymous responses are invaluable and provide us with the ability to keep Peak to Peak the great school that it is.

---

NEW Public Road Traffic Signal Removal to Begin the Week of January 21

The first implementation phase of the Public Road Strategic Corridor Plan will begin the week of January 21. During this week, contractors and City staff will turn off traffic signals at Emma and Simpson Streets and install 4-way stops signs. The traffic signal heads will be covered and will no longer operate. Public notice of the changes will be made in early January before the traffic signals are turned off.

The second implementation phase will begin in March 2019. At that time, the traffic signal poles will be permanently removed and new pedestrian bump-outs, crosswalk ramps, and sidewalk repairs, will be completed in the Public Road corridor. This second phase is scheduled for completion in late April 2019. Please contact the City of Lafayette with any questions.

---

NEW Boulder Valley Gifted and Talented and BVSD Workshop

Resistance and Relationship Workshop:

Many gifted learners are resistant to doing tasks. This may include using planners, studying, doing homework, starting, finishing, getting organized, removing distractions, self-advocating, and, of course, receiving help from parents. In this workshop, executive function coach Seth Perler will explore why the resistance is there and how to help your child while strengthening your relationship with them. NOTE: This event encourages you to attend WITH your child.

FREE tickets available here. Limited quantity!

January 15, 7:00 PM at Southern Hills Middle School

---

Website Calendar Change Instructions for Families

Website Calendar Change Instructions for Families:

The website calendar switch is now complete. If you had previously captured iCal feeds for your personal calendars, those must be reset. Instructions for doing so can be found below. If you use Peak to Peak's mobile application, you should reset all of the calendars. On some devices, the mobile app will refresh and the new calendars will appear. For other devices, you may have to delete and reload the application. If your old calendar selections are still in place, you should delete and reload the application.

To add the new calendars to your personal calendars or devices:

Log into the Peak to Peak website and visit the course or classroom page that you would like to add to your personal calendar. Click on the link in the left menu to view the course calendar.

At the bottom of the calendar is a "+" sign that says "Add to Google Calendar" when you hover over it. Click this button.

Verify that you wish to add the course calendar to your personal account.

Repeat for each of your students' courses, classrooms, athletic teams, and/or cafeteria menus.


If you have any questions, please don't hesitate to contact Jen Dauzvardis (jennifer.dauzvardis@bvsd.org).
---
NEW

Counseling and Character Connection
Our character trait for the month of January is SELF-CONTROL. Self-control means managing words, actions and emotions properly. In the classroom, students will participate in activities to learn about self-control and the impact your actions have on others, as well as discussing various ways they show self-control as students, family members and members of their community. Our StuCo Newscast features our Pawsome Pumas and students talking about showing self-control at school. All StuCo Newscasts can be found on the Peak to Peak website on the Elementary page under Character Development.
Counseling lessons
in January will focus on...please click on Counseling and Character Connection to read the entire article.
---
Puma Cubs Choir Starting in January
The Puma Cubs Elementary Choir is starting up in January. Our first rehearsal will be Monday, January 14th from 3:15-4:15 PM in the Secondary Choir Room in the music building. We will rehearse every Monday that school is in session through April 29th. Our final concert will be on Thursday, May 2nd, with all of the other P2P choirs.
Puma Cubs is open to every 3rd, 4th, and 5th grader who enjoys singing. Please sign up using this
link
. The fee is $15, which covers music and a Puma Cubs T-shirt for performances. We need a minimum of 15 students to sign up in order for Puma Cubs to take place. This number enables our singers to have a quality experience doing 2-part music.
---
NEW i-Ready Middle of Year Testing
On Monday morning, January 14th, we will provide all middle school students the opportunity to demonstrate growth through the I-Ready Reading and Math instrument. Peak to Peak is committed to using the results from I-Ready to measure progress and guide instruction moving ahead. Our learners have already taken the beginning of year I-Ready Reading and Math assessments, and this round is our middle of year measurement. It allows us to see how much an individual learner has grown in the first six months of school. An end of year assessment will also be provided in May of 2019. The afternoon on Monday, January 14th will provide all MS learners with some reprieve from the testing environment and moves them through three different experiences:
(1) Aaron Huey, Co-Founder and President of Fire Mountain Teen Residential Center brings 18 years of experience with youth to talk to students in an assembly format on "Awakening Confidence and Leadership"
(2) Mad Science organization's assembly/conversation the importance of a commitment for our youth to be tobacco-free and vaping-free
(3) Mad Science will be providing five different science stations to spark imagination and curiosity with science and its impact in our world.
Note: Middle school students who take high school classes will not attend high school on Monday.
---
NEW Coffee with the Counselors
We will be hosting our first Coffee with the Counselor in the New Year next Wednesday, January 16th at 8:00 AM in the south conference room. Please join us for the topic of, "Starting Centered; Finding Success in Second Semester."
---
NEW Theater Games After School Event on Wednesday 1/16 3:15-4:30 PM
Middle School Student Council will be holding "Theater Games" in the auditeria next Wednesday, January 16th after school from 3:15-4:30 PM. Come have fun playing these games that you see on the show " Whose Line is it Anyway?"!
Click on the link to view the announcements that were read today to our high school students
Click on the link to view the announcements that were read today to our high school students
---
K-12 Spirit Night Tonight
Come cheer on our basketball teams as they play Kent Denver at a K-12 "White Out" Spirit Night! Our teams are asking fans to wear all white so we can show our school spirit in the stands. Peak to Peak athletic games are a great way to support the school and meet other families - if you've never been to a game please come! "Puma Dogs" and other food concessions will be available with all purchases supporting our athletic department and the Eats and Sweets ice cream truck will be there as well! We hope to see you - GO PUMAS!
---
---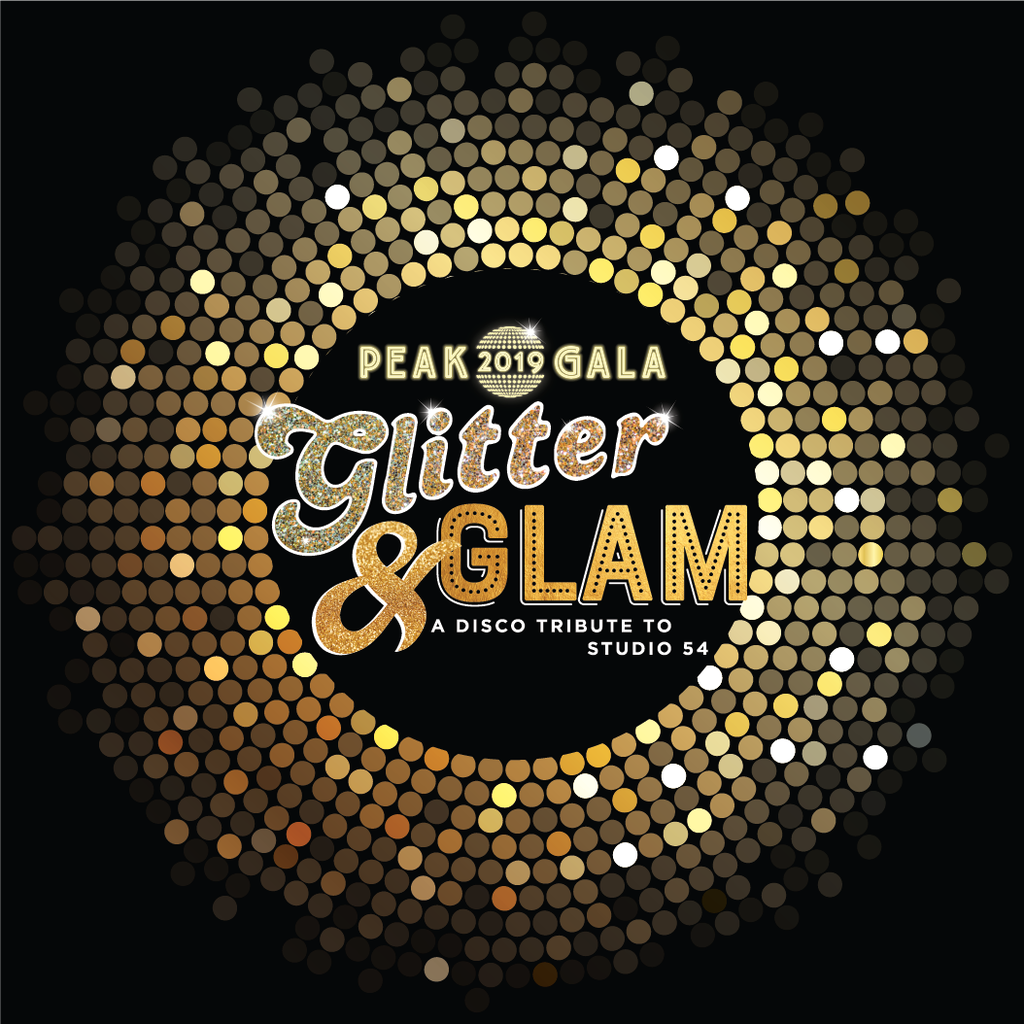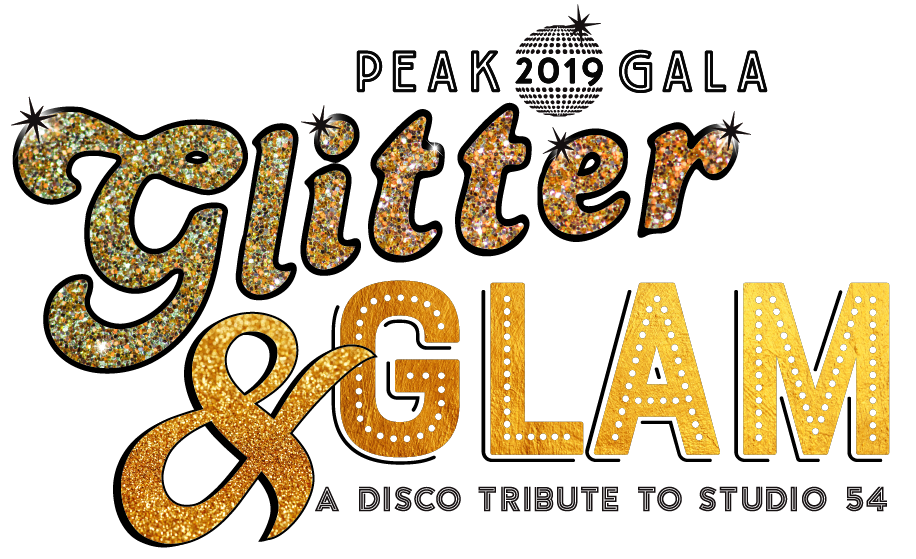 Woohoo! It's almost time for our annual Peak Gala coming up Friday, March 1st! Our volunteer parent committee is in full swing getting ready for this year's event. How can you be involved? There are many ways.
1.
Purchase a ticket!
This is a K-12 and alumni families event that everyone is invited to. All Puma families are encouraged to come celebrate and support our favorite school. This year's event will be a buffet spread accommodating all dietary needs and seating will be assigned so you are welcome to set a table of 10 with friends OR we'll match you up with other fun Puma families from your student's grade/school level. Grade/school level tables will all be set near each other so there will be lots of opportunities to connect with others!
2.
Donate or solicit an item for our online auction.
The majority of our items, and certainly our best items, come from our Puma community.
Please consider helping with this effort!
Do you know of a business or service who may be interested? Maybe you have a vacation home you can spare a few nights at? Gift cards left over from the holidays? There are no items to small or unwanted! If have a person/place you'd like to ask please share with them our
auction item letter
and direct them to our
online form
to enter their information. Our committee is always available to pick up any items/certificates.
3. Brush up on your disco moves! As always, dancing will follow dinner and our short event program.
K-12 Spirit Night TONIGHT
Bring the family over to school for a K-12 spirit night at our boys/girls basketball games. Tonight's theme is "White Out" and our boys and girls basketball teams would like all Puma fans to wear white! We'll have concessions, halftime raffle and ice cream available from the Eats and Sweets Food Truck. Come cheer on your Pumas and enjoy watching great basketball. Girls Varsity starts at 5:30 PM, boys at 7:00 PM. All Peak to Peak students are free, adult entry is $6. All ticket sales and concessions benefit Peak to Peak athletics.
---
VOLUNTEER INFORMATION
Attention Science Buffs!
We need your help with the Middle School Science Fair! On Friday, January 18th, 8th graders will be presenting their science projects. We need your help with the judging! Judging responsibilities take place from 7:30 AM to 12:30 PM. It is an early release day and we will finish before the students are released. If you have a science background either through education, experience, or keen interest, we need your help! Please share your time and expertise with us and we'll provide eager students, inventive projects, and a delicious lunch! Please contact Dar Zerwekh Reardon (zerwekhreardon@comcast.net) or Brandon Nelson (brandon.nelson@bvsd.org) to sign up or for further details.
Thank You Card Donations
Please donate your leftover thank you notes for our students and parents to use for writing staff appreciation cards. There will be a box in the LMS lobby to place them. Thank you for your help.
Volunteer Meeting
Come join our volunteer meeting to find out all of the wonderful ways there are to get involved in our school. Anyone is welcome and we would love to have you. Our next meeting is February 5th at 2:00 in the Think Tank. We hope to see you there.
New Fingerprinting Process
You can no longer get your fingerprints done at the police station in Colorado. Colorado has decided to use a third party vendor to handle all of its background needs. Going forward to become a volunteer at Peak to Peak you will need to get the paperwork from our front office which will walk you through the steps of how to get your fingerprints done. Each volunteer will receive a unique code that will pay for your fingerprints so it will no longer be an out of pocket cost to you. If you have any questions about the process please feel free to email
harrisonnicole@me.com
Volunteer Sign-in Process
We are super excited about our new badges for volunteers. If you have had a background check and have been approved you will receive an email to come in and get your new badge with a picture and scanning capability. if you have your new badge we will no longer need you to sign in on the paper sheet at the attendance window. Show the office your badge and once through the locked doors in the south lobby follow the instructions below to scan into the computer. The instructions will also be printed at the computer for your convenience. This is going to help make our school safer, more efficient, and hopefully make coming and going easier for you.
1. Use barcode on the back of your badge to scan in using the scanner.
2. Choose either An Activity or A Classroom
3. Select the classroom or the activity.
4. Before you leave the building after volunteering scan out so we know you have left the building.
Volunteer Facebook Page
We have a new Facebook page for volunteers. We will be posting the weekly update of what is coming up and last minute volunteer needs. Please subscribe to help make the page a successful tool. We will not over post to ensure we protect your time and social media barrage of information:
https://www.facebook.com/groups/1594466300665141/
Volunteer Board
We have a volunteer board next to our login computer in the south lobby that will showcase all of the coming needs for the school. Take a moment if you prefer to see our opportunities in person.
Volunteer Process
We will continue to request fingerprints from anyone who intends to volunteer more than once during the school year. If you had your fingerprints done previously and completed all three volunteer forms then you do not need to complete any volunteer paperwork this year! Please contact Traci Schoeneweis at
traci.schoeneweis@bvsd.org
or
303-453-4682
to verify your volunteer status if you are unsure. If you only intend to volunteer once then you will be required to do the background check (not fingerprints) and the three volunteer forms each year. Please follow this link to print them or pick them up at
registration
:
Volunteer Information
Volunteer training is online. Anyone that is new to the school needs to view this before volunteering. If you have previously attended or taken the volunteer training you do not need to do it again. It's a good idea for returning volunteers to view this as well. Follow this link Volunteer Training to view the information. It can also be found on the volunteer page of the school website.
Your Volunteer Team would love to hear from you. If you have any interest in volunteering for anything at all but do not know where to start please email one of the people below. We would love to meet you.