Welcome to the Peak to Peak weekly digest!
The following information is for the week of 1/21-1/25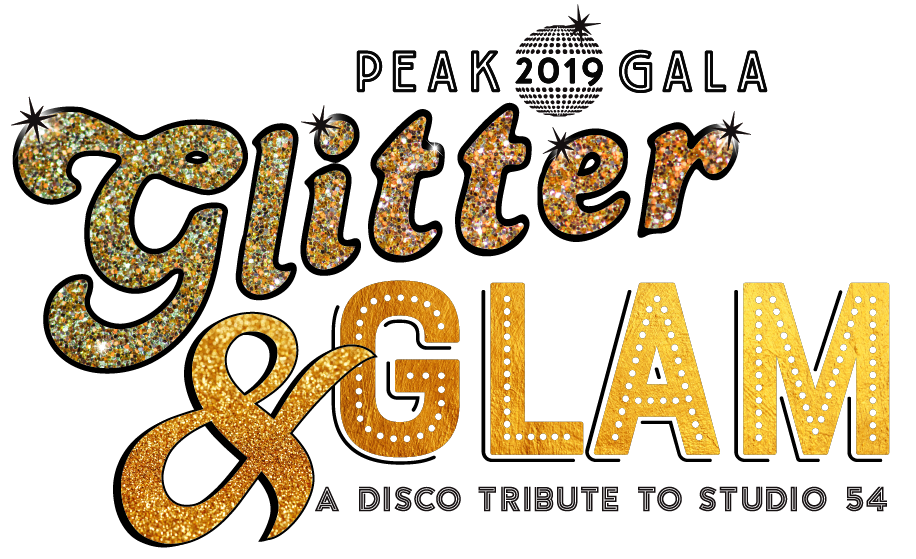 PEAK GALA Disco and tribute to Studio 54 TICKETS OFFICIALLY ON SALE!
All School News

Table of Contents:

Accountability Committee Family Survey now available
No change to start & end times next year
Public Road traffic signal removal
Website calendar change instructions for families

Elementary conference sign ups

Clarification on field trip fees
AP Psychology projects & informed consent

Puma home games
Spring sports

Gala tickets on sale
Dream get-away

Staff appreciation luncheon
Thank you card donations needed
Volunteer meeting
New fingerprinting process
New volunteer sign-in process
Volunteer facebook page
Volunteer bulletin board
Volunteer process

Calendar:

Monday 1/21: NO SCHOOL K-12/Martin Luther King, Jr. Day

Wednesday 1/23: Board of Directors meeting 8:00 AM (college counseling center)

Frequently Used Webpages:

Please visit the Board of Directors Page for meeting agendas, minutes, and more.

---

NEW The 2019 Annual Peak to Peak Family Survey is Now Available!

Each year, the Peak to Peak Accountability Committee surveys parents and guardians regarding how Peak to Peak is doing. We communicate the results of the survey to the administration, the Board of Directors, and the Peak to Peak community. We report the actions taken by the school regarding the results of the survey. The Peak to Peak Family Survey is your opportunity to provide input on what you love about Peak to Peak and where you think the school can improve.

Important Information:

Your responses are completely anonymous. Identifying information is neither collected by the survey provider nor available to the survey administrators.

The survey only takes a few minutes for each child you have enrolled at Peak to Peak.

Please complete the survey only once, and have only one parent/guardian per family complete the survey.

Once you hit "Done" at the end of the survey you will not be able to access it again.

The survey

will be available until midnight, Friday, February 1st

.

Your participation is vital and your responses are invaluable! Your past responses have resulted in a number of positive changes at Peak to Peak (follow the links below to find out more).

To access the survey, please click on the link found below or on the school website:

Click here to take 2019 Peak to Peak Family Survey

Thank you,

2018-19 Peak to Peak Accountability Committee

Further information can be found from the following links:

---

NEW No Change to P2P Start and End Times Next Year

As you may be aware, BVSD decided this week to adjust start and end times in traditional district high schools in the 2019-20 school year. This decision does NOT apply to Peak to Peak and we have no plans to change our start times next year.

As a charter school, Peak to Peak has the ability to create its own schedule and calendar, and our surveys to our community on this very topic last year revealed that our parents/guardians do NOT support a 30+ minute difference between start times for high school and middle/elementary schools in our K-12 environment. This may continue to be a topic of discussion, but for now, we are committed to continuous improvement of our new secondary schedule that was implemented this school year.

Public Road Traffic Signal Removal to Begin the Week of January 21

The first implementation phase of the Public Road Strategic Corridor Plan will begin the week of January 21. During this week, contractors and City staff will turn off traffic signals at Emma and Simpson Streets and install 4-way stops signs. The traffic signal heads will be covered and will no longer operate. Public notice of the changes will be made in early January before the traffic signals are turned off.

The second implementation phase will begin in March 2019. At that time, the traffic signal poles will be permanently removed and new pedestrian bump-outs, crosswalk ramps, and sidewalk repairs, will be completed in the Public Road corridor. This second phase is scheduled for completion in late April 2019. Please contact the City of Lafayette with any questions.

---

Website Calendar Change Instructions for Families

Website Calendar Change Instructions for Families:

The website calendar switch is now complete. If you had previously captured iCal feeds for your personal calendars, those must be reset. Instructions for doing so can be found below. If you use Peak to Peak's mobile application, you should reset all of the calendars. On some devices, the mobile app will refresh and the new calendars will appear. For other devices, you may have to delete and reload the application. If your old calendar selections are still in place, you should delete and reload the application.

To add the new calendars to your personal calendars or devices:

Log into the Peak to Peak website and visit the course or classroom page that you would like to add to your personal calendar. Click on the link in the left menu to view the course calendar.

At the bottom of the calendar is a "+" sign that says "Add to Google Calendar" when you hover over it. Click this button.

Verify that you wish to add the course calendar to your personal account.

Repeat for each of your students' courses, classrooms, athletic teams, and/or cafeteria menus.


If you have any questions, please don't hesitate to contact Jen Dauzvardis (jennifer.dauzvardis@bvsd.org).
---
NEW

Elementary Fall Conferences
During the week of February 4th, we will have our second set of elementary conferences for the year. We look forward to meeting with you and discussing your student's progress! You need to sign-up for one slot with each applicable grade level through our scheduler, which can be found at this link: https://peaktopeak.acuityscheduling.com/ (Based on previous feedback, families of students in grades 1st-5th grade will meet with the entire team of teachers all together.) If you are unable to use the internet for this or need extra assistance, please contact your teacher or Holly Monarski (303-453-4640, holly.monarski@bvsd.org) and we will assist you in scheduling a time slot.
The majority of appointments fall during the regular school day hours, and we have also made many appointments available at other early and late times to accommodate those families who cannot attend during the day. However, if you are still unable to find a time slot that works for your family, please contact your homeroom teacher directly and they will work with your schedule to find a different time to conference with you.
If you would like to meet with any of our specialists, conferences are available on an individual appointment basis; please email them directly to schedule an available time. (Click here for a list of emails/ teachers.)
Thanks for taking the time to sign up for a conference slot and coming to join us for these important conversations!
Sincerely,
Elementary Staff
---
---
NEW

Dawson Summer Initiative
Dawson Summer Initiative is a unique, tuition-free program that provides enriching, intellectual opportunities for high-achieving public middle school students from Boulder County and surrounding areas. Enrolled students ("scholars") are given the knowledge, tools and flexibility to pursue real-world concepts, projects, and ideas in a dynamic and respectful environment.
THEMATIC SESSION
During the summer, scholars have the opportunity to work with similarly motivated and like-minded peers on the beautiful Alexander Dawson School campus in Lafayette, Colorado. The thematic five-week summer session allows students from over 30 different schools the time and space to focus on one central issue and to work with leaders in the field to develop pertinent solutions. In past summers, scholars have explored themes including Water, Epidemic, Energy, Food, Climate, the Digital Revolution, Transportation, Innovation, Making a Fresh Start, and Information. CLICK HERE FOR MORE INFORMATION
Click on the link to view the announcements that were read today to our high school students
---
NEW

Clarification about 9th-11th Grade College Field Trip Visits and Fees
Your student's permission slip may have a Required Fee Amount listed. This fee was included in your student's Counseling Fees paid at registration. No additional payment is due at this time.
NEW

Information About Upcoming AP Psychology Projects/Informed Consent for HS Student Participation
Dear Peak to Peak families:
As part of our senior level AP Psychology course and as part of the College Board approved curriculum, students have been asked to show mastery of the curriculum and research design in a culminating project where they need to test a chosen concept in psychology. Over the next few months, randomly chosen 9th – 12th grade students may be asked to participate in one or more student projects during school hours (this will not be during any core or elective class but will be during student aide, study halls or lunch) or immediately after school and participation is completely optional.
AP Psychology students will be following all processes that they learned in terms of research design including providing specific informed consent to your student, debriefing your student and following all ethical guidelines. Please understand that our students are not experts at research design but they are learning through design development and implementation, which is the main goal of the assignment. Therefore, it may not be a "perfect" implementation and may be subject to student error. However, no design that I have reviewed should cause any room for concern and sample activities may include participants being asked to complete puzzles or simple tasks, predict winners of professional sports games, answer a series of questions on a survey, list creative uses for a random item or taste testing a variety of products.
Students may opt to end participation at any time throughout the activity for any reason and student names will not be connected to any presentation of results. This letter serves as a parental/guardian acknowledgement and consent for your student to participate in these activities combined with your student's consent on the individual forms presented to them. If you would prefer for your student to not participate in any of these activities, please 1. Ask your student to not agree to participate if they are asked in a study hall, etc. as it optional and/or 2. email me directly asap to remove your student's name from our participant list. If you have any questions or concerns at all about the implementation or design of any of my student's work, please feel free to email me at Carla.flanhofer@bvsd.org. Thanks so much for your understanding and support!
Click on the link to view the announcements that were read today to our high school students
---
1/23 High School Girls Basketball vs Colorado Academy 5:30/7:00
1/26 High School Girls/Boys JV Basketball vs Jefferson Acad. 11:30/1:00
NEW

Spring Sports
Spring sports are just around the corner! Tryouts will take place on Monday, February, 25th at 3:30 pm for High School sports. Please register online and turn in an up to date physical to
amanda.smith@bvsd.org
BEFORE
tryouts. If we do not have your paperwork in, you will not be able to try out.
---
---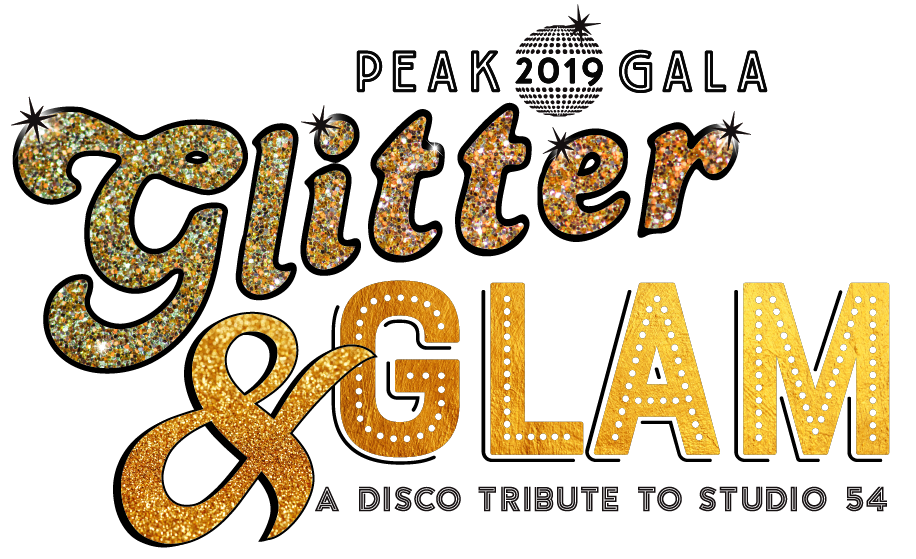 The
Peak Gala tickets
are going fast and we want YOU to join us! This year's menu includes grilled flank steak, chicken puttanesca, grilled cauliflower steaks, several salads and sides. Your ticket also includes complimentary beer and wine, early bidding on the mobile auction, dancing and more. This is our annual chance to come together as a community to celebrate our wonderful teachers and students. Themed attire is admired but certainly not required, you are welcome to wear whatever you're comfortable wearing on an evening out. Information on contributing to our silent auction, sponsorships, volunteering and more
can be found here!
Please contact Peak Gala co-chairs Raj Chaudhari
raj@agency313.com
or Angela Finan
angelarules@comcast.net
with any questions.
Thank you to Puma alumni parents Pete and Lisa Estler and Quintess for donating another Dream Getaway to support Peak to Peak! This is our premier item to support the Peak Gala and EVERYONE is invited to participate.
3 chance-to-win tickets are $25 and this is a direct donation to the school.
Please consider sending this opportunity to extended family and friends as this is a great way to support our students and teachers while potentially winning the trip of a lifetime! This is our Gala Grand Prize item and the winner will be chosen at the event and need not be present to win.
---
VOLUNTEER INFORMATION & NEEDS:
NEED: Staff Appreciation Luncheon
The next staff appreciation luncheon will be on Friday, January 25, 2019. It will be an International buffet! Donations and volunteers are needed so if you can help please sign up on the below link:
Staff Appreciation Luncheon January 25, 2019
NEED: Thank You Card Donations
Please donate your leftover thank you notes for our students and parents to use for writing staff appreciation cards. There will be a box in the LMC lobby to place them. Thank you for your help.
Volunteer Meeting
Come join our volunteer meeting to find out all of the wonderful ways there are to get involved in our school. Anyone is welcome and we would love to have you. Our next meeting is February 5th at 2:00 PM in the Think Tank. We hope to see you there.
New Fingerprinting Process
You can no longer get your fingerprints done at the police station in Colorado. Colorado has decided to use a third party vendor to handle all of its background needs. Going forward to become a volunteer at Peak to Peak you will need to get the paperwork from our front office which will walk you through the steps of how to get your fingerprints done. Each volunteer will receive a unique code that will pay for your fingerprints so it will no longer be an out of pocket cost to you. If you have any questions about the process please feel free to email
harrisonnicole@me.com
Volunteer Sign-in Process
We are super excited about our new badges for volunteers. If you have had a background check and have been approved you will receive an email to come in and get your new badge with a picture and scanning capability. if you have your new badge we will no longer need you to sign in on the paper sheet at the attendance window. Show the office your badge and once through the locked doors in the south lobby follow the instructions below to scan into the computer. The instructions will also be printed at the computer for your convenience. This is going to help make our school safer, more efficient, and hopefully make coming and going easier for you.
1. Use barcode on the back of your badge to scan in using the scanner.
2. Choose either An Activity or A Classroom
3. Select the classroom or the activity.
4. Before you leave the building after volunteering scan out so we know you have left the building.
Volunteer Facebook Page
We have a new Facebook page for volunteers. We will be posting the weekly update of what is coming up and last minute volunteer needs. Please subscribe to help make the page a successful tool. We will not over post to ensure we protect your time and social media barrage of information:
https://www.facebook.com/groups/1594466300665141/
Volunteer Board
We have a volunteer board next to our login computer in the south lobby that will showcase all of the coming needs for the school. Take a moment if you prefer to see our opportunities in person.
Volunteer Process
We will continue to request fingerprints from anyone who intends to volunteer more than once during the school year. If you had your fingerprints done previously and completed all three volunteer forms then you do not need to complete any volunteer paperwork this year! Please contact Traci Schoeneweis at
traci.schoeneweis@bvsd.org
or
303-453-4682
to verify your volunteer status if you are unsure. If you only intend to volunteer once then you will be required to do the background check (not fingerprints) and the three volunteer forms each year. Please follow this link to print them or pick them up at
registration
:
Volunteer Information
Volunteer training is online. Anyone that is new to the school needs to view this before volunteering. If you have previously attended or taken the volunteer training you do not need to do it again. It's a good idea for returning volunteers to view this as well. Follow this link Volunteer Training to view the information. It can also be found on the volunteer page of the school website.
Your Volunteer Team would love to hear from you. If you have any interest in volunteering for anything at all but do not know where to start please email one of the people below. We would love to meet you.