Welcome to the Peak to Peak weekly digest!
The following information is for the week of 2/11-2/15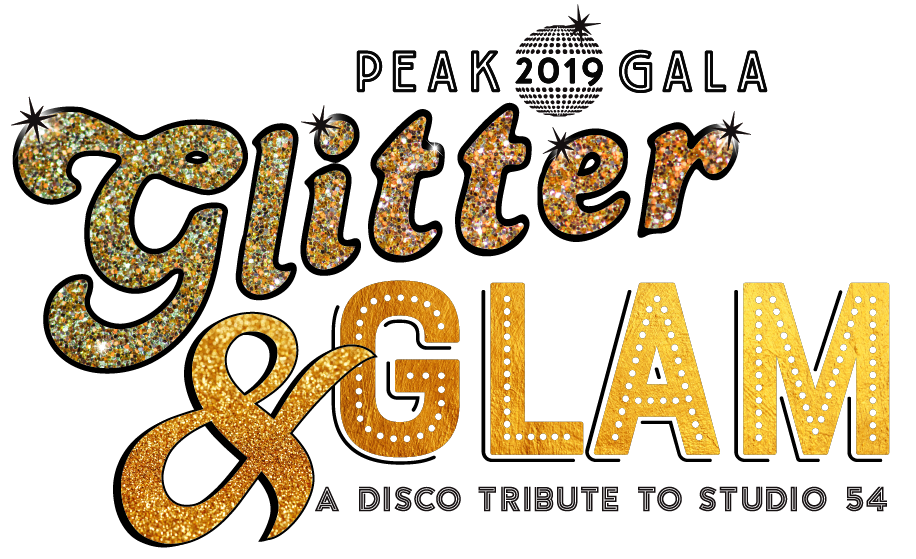 PEAK GALA Disco and tribute to Studio 54 TICKETS OFFICIALLY ON SALE HERE!
All School News

Table of Contents:

Spring testing information for 3rd-11th grade families
Box Tops for Education
BVGT & BVSD presentation

Kindergarten, 1st & 4th presentation
Class photos

Middle School Valentines Fair
Student-led conferences
Course selection
Secondary parent/guardian survey on waste reduction
7th grade Courage Retreat
7th grade Galapagos Island trip

Student driver attendance expectations
Spring conferences
Secondary parent/guardian survey on waste reduction

Peak Gala
Dream get-away
VIP winner
Parking spot up for bid now

Boys and girls basketball ticket sales and concessions help
Change to date of volunteer meeting
New fingerprinting process
New volunteer sign-in process
Volunteer facebook page
Volunteer bulletin board
Volunteer process

Calendar:

Monday 2/11: ODD block day for secondary

Tuesday 2/12: EVEN block day for secondary; Poetry Out Loud 6:00-8:00 PM (auditeria)

Wednesday 2/13: ODD block day for secondary; Middle School Valentine's Fair 3:15-5:30 PM

Thursday 2/14: EVEN block day for secondary; Elementary Trimester 2 ends; MS History Day 3:00-8:00 PM (auditeria)

Friday 2/15: NO SCHOOL K-12/Staff Professional Development Day

Frequently Used Webpages:

Please visit the Board of Directors Page for meeting agendas, minutes, and more.

---

NEW Spring Testing Information and Schedule for 3rd-11th Grade Families

Attention Parents: Spring testing is coming! For more information about our upcoming assessments and answers to common questions, please refer to this document. You can find a detailed schedule by grade level here; it can also be found on the Peak to Peak website. Please direct any questions to our testing coordinator, Tracy Durland. Thank you!

NEW

Box Tops for Education

Box Tops for Education first deadline this year is March 1st. In order to retrieve and prepare the box tops for submission, all box tops must be to the school by Tuesday, February 19th. Pick up will be after school. All elementary classrooms have a box or envelope to place the box tops in. If you have a middle or high school student, please drop your box tops off in the bin to right as you walk into the South Building office. Please cut them as close to the dotted lines as possible. Also, please check the expiration date on the front as we cannot submit any expired ones.

Each box top is worth 10-cents to the school and can be found on many products you buy at the grocery store, including General Mills, Betty Crocker, Ziploc, Avery and more. Don't forget that grandparents, neighbors, and friends are also a great source of the box tops and there is also the box tops app! Let's see if we can finish up the year strong!

Please direct any questions to Carey Beneke at

cbeneke99@msn.com

.

NEW

BVGT and BVSD Presentation

BVGT and BVSD present: Nancy Lee: "To Stress or Not to Stress. Parenting Gifted and Twice-Exceptional Children."

Explore what it takes to raise a healthy child, the importance of mental health issues among children who are gifted and twice exceptional, as well as the challenges that come with parenting these children

Date & Time: February 20, 2019 at 7:00 PM

Location: Centennial Middle School, Boulder

Nancy Lee Flyer – English & Spanish

Reserve your spot here!
---
NEW Kindergarten, 1st Grade, and 4th Grade Performance - February 27th
The Kindergarten, 1st grade, and 4th grade students will be presenting a music performance on Wednesday, February 27th. It will take place at 8:15 AM in the auditeria. You are invited to attend our program about good character. We ask that you please plan on arriving early so that you can sign in at the attendance window before proceeding to the auditeria. Feel free to contact me if you have any questions (
jewel.wolfe@bvsd.org
). We are looking forward to performing for you!
Elementary class photos will be taken on Wednesday, February 20th. Photos must be pre-ordered and pre-paid. The cost is $11 and can either be paid by check or online. Students must return the payment envelope on picture day no matter which payment method.
---
---
NEW

Middle School Valentine's Fair
Come have some fun with friends at the Healthy Hearts Valentines Fair organized by Middle School Student Council. It is on Wednesday, February 13th 3.30-5:00 PM. This event is a middle school only event and tickets can be purchased now!. Please use this
LINK for MIDDLE SCHOOL VALENTINES FAIR
. You can also buy cash tickets at the door or at lunch in the cafeteria. Tickets are only $6.00! We will have dodgeball in the gym and Zumba instructors in the cafeteria. We will have fun carnival games and students can decorate cookies with frosting and sprinkles. There will be hot pancakes ( gluten-free options available) with different flavor syrups to enjoy. Backpacks can be placed in the high school art room. Here is a
video link
by our president Nihar that describes the event. Please contact Ms Chakraborty-Spotts or Ms Hankey, our Middle School Stuco Facilitators, with any questions.
Middle School Student-Led Conferences Spring 2019
Dear Families of our Middle School families,
We are looking forward to your visit. Our students and our teachers are excited about sharing what they have been working on so far this school year. All of our students have been preparing for this important time with you, and their teachers are ready to step in and answer any questions you may have as well. The students will be in control of the conversation, and you are encouraged to help them manage the balance of the quick thirty minutes. You and your children can guide the amount of time spent in each content area and think about which teachers you want to communicate with most by signaling them to join you at the table.
February 15th, the link to Acuity Scheduling

will be sent to you and open, allowing you to sign up digitally.

Once scheduled, you will receive an appointment confirmation from

Acuity

. You can save these right into your calendars of choice.

Students must attend

the conferences -- they are leading them!

Check Infinite Campus portals

and grade reports beforehand. This may help you determine your areas of focus.

Conferences will be held on Thursday, February 21st and Friday, February 22nd 3:30-6:30 PM and during the early release on Friday, March 8th 1:30-3:30 PM

.

All families are welcome.

Times are offered in

thirty-minute increments
Counselors will not have appointments in Acuity this time
NEW! After Acuity opens at 3:00 PM on Friday, February 15th and if the conference spots fill please complete this google form if you would still like to request a conference time: Middle School Spring '19 Conference Waitlist Form
We realize that this precious time flies, and you may not get to see everyone who serves your child on this date. You are always welcome to schedule times to visit with our teachers beyond these calendared conference days. Please arrive a few minutes ahead of your appointments, and wait outside the doors before proceeding inside. We respect the privacy and limited access our families have during their conference appointments with teachers. Thank you for partnering with us in the middle school. Your presence makes a difference!
Looking forward,
Lori A. Preston, Middle School Principal
Course Selection Form for Current 6th & 7th Graders
Dear Parent/Guardian of current 6th & 7th Grade Students only,
In a continuing effort to maintain excellent communication with our Middle School community, we are sending this letter to inform you of the upcoming course selection process. Our course selection process has many layers, and we want to make sure you are fully aware of parent and student expectations.
The course selection process begins early at Peak to Peak as we need to have full knowledge of class requests by the end of February. March through May, we create and troubleshoot our master schedule for the following academic year. In accordance with our timeline, teachers will begin assessing student performance in December. Assessment will continue through January of second semester to determine proper placement for the following school year.
The following is a list of important milestones to be aware of in the coming months:
January
Teachers assess student progress to determine course placement for the following school year.
February
Teachers make final recommendations and enter into Infinite Campus.
March
Students choose electives for the Full school year (2019-2020).

Counselors send home required and requested course recommendation sheets *Please note this is NOT a schedule but a list of classes your student will be taking.

Parents sign the sheet and ensure their student returns the sheet to their designated teacher by the due date assigned. (Late/ missing sheets may result in lack of course availability at course assignment time.)

Parents should keep a copy of the course recommendation sheet for their records. You will need to refer to this sheet for summer reading assignments.

You will need to refer to this sheet for summer reading assignments.
August
Students will have access to schedules in Infinite Campus by registration day.

If your student needs to request a schedule change, the student must submit

a pink drop/add slip during the appropriate time frame. Drop/add begins at registration and is open for one week following that day. Pink slips are available at registration or in the main counseling office.
Reasons for requesting a schedule change;
The student is missing a core class.
The student has a class period that reads empty.
The student has a duplicate course.
*Please note, counselors carefully and thoughtfully consider all student requests and take a balanced approach to scheduling with 3 years in middle school in mind. If some requests are not met we will aim to meet those requests in the future. We hope this information will help provide you with the knowledge you need for advanced planning. As always, please let us know if you have questions.
Sincerely,
Stephanie Magdic Andrea Salvo
MS Counselor A-M MS Counselor N-Z
Secondary Parent/Guardian Survey - Please Participate!
---
7th Grade Courage Retreat
Dear Peak to Peak 7th grade parents/guardians,
We are excited to let you know about a great opportunity for our 7th grade students! On Wednesday, February 13th, 2019, the 7th grade class will participate in an all-day special event called The Courage Retreat. This is an in-house "field trip" that is designed to make a big impact on our students through teaching them to stand up for themselves and others. As part of Peak to Peak's mission, we strive to educate the whole student, not forgetting about character building and healthy relationships with each other. This event will provide a platform from which we can grow these ideas.
Youth Frontiers is an organization which specializes in helping to create positive school communities in a variety of different ways. Their programs are designed to break down social barriers in order to facilitate trust and growth towards a common goal. By hosting one grade level at a time, Youth Frontiers will run a "retreat" which is a high energy, self-reflective opportunity for students to grow personally and together with their classmates.
The Courage Retreat teaches students to "act with moral courage and identify the social fears and peer pressures that impede responsible decision-making. The retreat encourages them to take positive risks that make a healthy difference for themselves, their peers and your school." Find out more about the Courage Retreat at http://www.youthfrontiers.org/programs/courage-retreat/
Teachers, counselors, and our own High School 360 leaders will help to lead breakout groups throughout the day. If you have any questions or would like additional information, please contact Andrea Salvo at andrea.salvo@bvsd.org or call 303-453-4649.
7th Grade Galapagos Island Trip
Hello Families of 7th Graders,
We are very excited to be offering our third annual trip to the
Galapagos
Islands in June of 2020, and we would like to invite your student! This 9-day trip is an amazing opportunity to walk in the footsteps of Charles Darwin and see what he saw that led him to his discovery of the theory of evolution, which is the foundation of modern biology. We will explore many of the biotic and abiotic factors that make this particular location on the planet such a unique place. There will be volcano hikes, multiple opportunities to snorkel, a tour through a wild tortoise sanctuary, a tour of the Charles Darwin Research Center, half-day trips to pristine beaches, nature walks through lava fields and a lot more.
We will be holding an informational meeting on February 12th at 6:00 PM in Mr. Nelson's room (S230) if you are interested in learning more about the trip. Please fill out
this brief RSVP form
to let us know if you are interested. It should take no more than a minute.
We hope to see you there!
Brandon Nelson - 8th Grade Science Teacher
Tracy Cloninger - ALPS Coordinator
---
Click on the link to view the announcements that were read today to our high school students
---
NEW
Student Drivers - Attendance Expectations
With many Juniors and some Sophomores becoming new drivers, it's a good time for a few reminders about Attendance Procedures. We always want students to arrive safely. If weather is bad, take it slow. We encourage appointments to be held before or after school hours. If your student needs to arrive late, a parent/guardian needs to call in to let us know of the late arrival. That student must sign in at Attendance. If your student needs to leave early for an appointment, a parent/guardian should call early in the morning to let Attendance know your student will be leaving. If it is during a class, we will send them a pass, releasing them to come and sign out. If it is at passing period, that student must sign out at Attendance. Student drivers may also bring in a note from a parent (signed with contact number and date) and we will give them a pass to leave later in the day. Calling at the time a student needs to leave is discouraged as there is often a lot going on at Attendance. Please call as early as possible on that day to excuse your student. If your student drives siblings - yay, less driving for you. However, your student must be 18 if they are to check out a sibling and you, the parent/guardian, are still responsible to let Attendance know of the dismissal.
Parent/Guardian-Student-Teacher Conference Sign-ups
Dear Families,
We are pleased to offer digital sign-ups through Acuity Scheduling to arrange high school conference meetings with our teachers again this spring. Shortly, teachers will have updated recommendations on each student's course progress reports and grade reports in Infinite Campus. If you haven't done so already, please take a few moments to check your Infinite Campus portals and review grade report comments for each of your teen's classes. If a conference is recommended by a teacher, or if you have topics you'd like to discuss with a specific teacher, you may go to the link for acuity scheduling that will be sent to you on February 15th. Beginning at 3:00 PM on Friday, February 15th, you can select your 10-minute appointment time on either February 21st or 22nd between 3:30-6:30 PM. If a conference is not recommended, you do not need to attend or schedule any conference appointments unless you'd like to sit down with a specific teacher of your choice. If attending conferences, we do request that students attend along with parents/guardians as important participants in our conference meetings.
Once scheduled, you will receive an appointment confirmation for each conference meeting. You can save these right into your calendars of choice. Please arrive in the cafeteria, where our conferences are convening, a few minutes ahead of your appointments, and wait for your scheduled appointment at the entrance area before proceeding inside or to teacher tables for your meetings. This will help maintain privacy for families during their conference appointments with teachers. As a side note, the PE/health staff will be meeting families in the weight room, and the art staff will meet families in the art room (next to the auditeria). When you arrive, please have your conference schedule and teacher names(s) available so you know whom to see. If you happen to have an opening in your schedule of conference slots, and notice a teacher with whom you'd like to meet, you are welcome to inquire directly with them about the potential to meet earlier than scheduled if convenient for you all.
Thank you for planning ahead for our conferences. We hope this process continues to meet the needs of our students, families and staff. We appreciate your feedback to help us continually improve our conference offerings each year.
Sincerely,
Kyle Mathews, High School Principal
Secondary Parent/Guardian Survey - Please Participate!
Click on the link to view the announcements that were read today to our high school students
---
Spring Sports
Spring sports are just around the corner! Tryouts will take place on Monday, February, 25th at 3:30 pm for High School sports. Please register online and turn in an up to date physical to
amanda.smith@bvsd.org
BEFORE
tryouts. If we do not have your paperwork in, you will not be able to try out.
---
---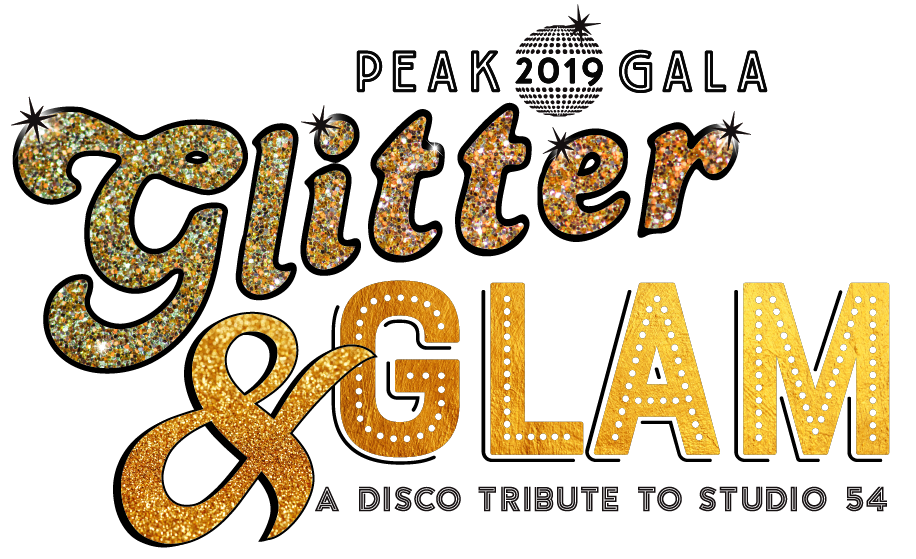 We hope YOU are planning to attend Peak to Peak's largest community event of the year! You've maybe heard from your students about the beautiful artwork they are putting together for the auction... or maybe a staff member has shared with you the fun costume they are planning to wear... Perhaps you are looking to meet a few new Puma parents, or looking for an opportunity to contribute to the school your family loves so much. Whatever the reason, we want YOU to join us! Tickets are on sale and as a reminder, you can purchase a ticket and we will sit you at a table for dinner with other Puma parents or you can set up a table with others you know. Either way, let's all look forward to a fun night together!
We still have sponsorship and opportunities available
but for now join us in recognizing these companies for their generous partnership and commitment to this year's event: The Galvis Group, Stem Ciders, Twice Exceptional,
TREANORHL, Atlas Valley Purveyors and The Snow Goose Co, Post Net, DA Davidson, P2P Board of Directors, ServiceMaster, Lifetouch, and Pearson Law Office. The online auction opens February 22nd where we will recognize all the wonderful donors who have contributed an item to support our school!
Don't forget to toss your name in the hat to win the Peak Gala Grand Prize Dream Get A Way! Starting at $25 for 3 tickets you have the chance to win a luxury vacation for you and your family/friends. Did you know the winner will also receive $2,000 in travel expenses? Anyone can win so please share this with family and friends. Winning number will be drawn at the Peak Gala and winner not need be present to win. Thank you to Alumni Parents Pete and Lisa Estler for their generous donation!
Congratulations to Mike Kasic for being chosen as this week's VIP winner!
Mike will enjoy at VIP experience at the Peak Gala including 2 heads or tails entry and 10 extra "puma bucks" to support the grade level of his choice. YOU can be included in next week's drawing by purchasing your gala tickets right away!
Did you know there is currently one item up for bid

- a parking spot for the remainder of the school year! This item closes February 15th and it's currently at only $350

so
go on and place your bid if you would like a reserved spot through the end of the year!
---
VOLUNTEER INFORMATION & NEEDS:
NEED: Boys and Girls Basketball Ticket Sales and Concession Volunteers Needed
The Girls' & Boys' Basketball teams are in need of volunteers to help with concessions and ticket sales on game days! One volunteer per shift is needed - also a perfect opportunity to have your High School student volunteer with you for community service hours!
It's easy, no experience needed - everything will be set up for you in concessions - we just need your help serving customers. Ticket sales are at the entrance to the NE Gym, you'll take the entrance fee and stamp a hand - that's it! Thank you for all you do - P2P volunteers make the magic happen!
CHANGE:

Volunteer Meeting Date
Come join our volunteer meeting to find out all of the wonderful ways there are to get involved in our school. Anyone is welcome and we would love to have you. Our next meeting is February 12th at 2:00 PM in the Think Tank. We hope to see you there.
Fingerprinting Process
You can no longer get your fingerprints done at the police station in Colorado. Colorado has decided to use a third party vendor to handle all of its background needs. Going forward to become a volunteer at Peak to Peak you will need to get the paperwork from our front office which will walk you through the steps of how to get your fingerprints done. Each volunteer will receive a unique code that will pay for your fingerprints so it will no longer be an out of pocket cost to you. If you have any questions about the process please feel free to email
harrisonnicole@me.com
Volunteer Sign-in Process
We are super excited about our new badges for volunteers. If you have had a background check and have been approved you will receive an email to come in and get your new badge with a picture and scanning capability. if you have your new badge we will no longer need you to sign in on the paper sheet at the attendance window. Show the office your badge and once through the locked doors in the south lobby follow the instructions below to scan into the computer. The instructions will also be printed at the computer for your convenience. This is going to help make our school safer, more efficient, and hopefully make coming and going easier for you.
1. Use barcode on the back of your badge to scan in using the scanner.
2. Choose either An Activity or A Classroom
3. Select the classroom or the activity.
4. Before you leave the building after volunteering scan out so we know you have left the building.
Volunteer Facebook Page
We have a new Facebook page for volunteers. We will be posting the weekly update of what is coming up and last minute volunteer needs. Please subscribe to help make the page a successful tool. We will not over post to ensure we protect your time and social media barrage of information:
https://www.facebook.com/groups/1594466300665141/
Volunteer Board
We have a volunteer board next to our login computer in the south lobby that will showcase all of the coming needs for the school. Take a moment if you prefer to see our opportunities in person.
Volunteer Process
We will continue to request fingerprints from anyone who intends to volunteer more than once during the school year. If you had your fingerprints done previously and completed all three volunteer forms then you do not need to complete any volunteer paperwork this year! Please contact Traci Schoeneweis at
traci.schoeneweis@bvsd.org
or
303-453-4682
to verify your volunteer status if you are unsure. If you only intend to volunteer once then you will be required to do the background check (not fingerprints) and the three volunteer forms each year. Please follow this link to print them or pick them up at
registration
:
Volunteer Information
Volunteer training is online. Anyone that is new to the school needs to view this before volunteering. If you have previously attended or taken the volunteer training you do not need to do it again. It's a good idea for returning volunteers to view this as well. Follow this link Volunteer Training to view the information. It can also be found on the volunteer page of the school website.
Your Volunteer Team would love to hear from you. If you have any interest in volunteering for anything at all but do not know where to start please email one of the people below. We would love to meet you.