Welcome to the Peak to Peak weekly digest!
The following information is for the week of 4/29-5/3
All School News

Table of Contents:

Evacuation and reunification procedures
Annual Meeting and candidate information
Family survey results
ELT response to employee survey
Cinco de Mayo event
Safety and traffic reminders

Current 5th grade travel opportunity for next year
BB Racers
Summer robotics camp

Run for the Peak
Final i-Ready assessments
Current 8th grade chaperone request for 9th grade field trip next fall
Middle School finals schedule

End-of-year schedule from Principal Mathews
Rise for the Peak event
Studenty drivers attendance reminders
High School finals schedule

Run for the Peak
King Soopers update
Mentor for new families

Final staff appreciation luncheon
Run for the Peak
Art show
MS math classroom help
New fingerprinting process
New volunteer sign-in process
Volunteer facebook page
Volunteer bulletin board
Volunteer process

Calendar:

Monday 4/29: Orchestra concert 6:00 PM (auditeria)

Tuesday 4/30: Choir concert 5:00 PM (auditeria); Band concert 6:30 PM (northeast gym)

Wednesday 5/1: Board of Directors meeting 5:00-6:00 PM (college counseling center); ANNUAL MEETING and Board candidate information session 6:30-8:30 PM (cafeteria)

Thursday 5/2: Cinco de Mayo 4:30-6:30 PM (campus quad area); High School musical 7:00 PM (auditeria)

Friday 5/3: Run for the Peak; High School musical 7:00 PM (auditeria)

Saturday 5/4: High School musical 2:00 PM (auditeria); High School musical 7:00 PM (auditeria)

Frequently Used Webpages:

Please visit the Board of Directors Page for meeting agendas, minutes, and more.

---

NEW Evacuation and Reunification Procedures

Dear K-12 Students and Families:

Peak to Peak's first priority is the safety and well being of all of our community members. As a leadership team and staff, we review emergency procedures, attend trainings, and align practices with the district, state, and emergency first responders. In case of an emergency on campus, we want you to know what to expect, and how to prepare for a crisis should the need arise.

Student release is a critical part of emergency planning. A situation that requires a campus evacuation requires a comprehensive emergency plan to ensure the safety of students to every extent possible. A variety of emergency situations might necessitate a full evacuation from Peak to Peak's campus. Following resolution of this level of emergency, we have a detailed plan for student-parent/guardian reunification in place. Such situations may include response to natural disaster, a hazardous material transportation accident, school violence, terrorist attack or other local hazard. Regardless of the cause, the following procedures are essential for a timely response and resolution for any required site evacuation.

First of all, you need to know...please click Evacuation and Reunification Procedures to read the entire article.

NEW Peak to Peak Annual Meeting is Wednesday, May 1st 6:30–8:30 PM in Cafeteria

Please plan on attending the Annual Meeting where the "State of the School" will be presented by the Board of Directors and Administrative Team. Additionally, the Election Committee will be hosting the Board of Director Candidates and Q&A for the candidates. Reminder here are your Board of Director Candidates:

There will be THREE OPEN SEATS for elected board members. Two seats have a 3-year term and one seat has a 2-year term. Here are your five candidates. Please click on their names to read the answers to the candidate questions:

Please contact Traci Schoeneweis at traci.schoeneweis@bvsd.org or 303-453-4682 with questions.

NEW 2019 Family Survey Results

Dear Peak to Peak Families,

Each year in January/February, the Accountability Committee conducts a survey of our parents and guardians to collect feedback on how the school is doing in key areas. The results of the 2018-19 survey were presented at the Community Meeting on April 22, 2019, and are now available on the website at this link: 2019 Family Survey Results.

I'm pleased to report that this year's survey indicates a high level of satisfaction with Peak to Peak's programs. In addition to the positive trends that were identified, the committee looked at areas where families indicated that improvements are needed. Members of the committee will meet with Board members and administrators in the fall to follow-up on action steps that are being taken to address the identified areas where improvement is needed; a written response will be published for the community in the fall of 2019.

I would like to commend the entire Accountability Committee for their excellent reports and summaries, and for the many hours of work that they put into conducting the Family survey each year. The data collected is invaluable to the administration and the Board, and it helps inform school improvement efforts. Many thanks to everyone who took the time to complete survey!

With gratitude,

Kelly Reeser

Executive Director of Education

NEW

ELT Response to Employee Opinion Survey 2019

Dear Peak to Peak Families,

As you may recall, in early March I shared the results of the 2019 Employee Opinion Survey with our community in this digest article. Since that time, the Executive Leadership Team has reviewed all the survey results in detail, including all the quantifiable data as well as the raw comments, and has put together a written response to those results. HERE is a link to the response. You will find links to the survey summaries as well as many supporting documents in the response.

We thank Brittany Johnson and others on the Employers Council team for the diligent work they do to carry out our employee survey each year, as well as all of our staff members who take the time to provide their valuable feedback. If you have any questions about the survey or the ELT response, please contact me.

Sincerely,

Kelly Reeser

Executive Director of Education

Join us on campus on May 2nd for our amazing Pre-Cinco de Mayo event from 4:30-6:30 PM! There will be food for purchase, art, music, face painting, a soccer tournament, and a mariachi band! This event is sponsored by our Latino Student Union group. Please see the attached flyer.

NEW Safety & Traffic Reminders

SAFETY PROCEDURES ON CAMPUS

The end of the year is a great opportunity to remind students regarding campus safety procedures. When driving, riding or walking to or from our campus, we encourage all of our students to be cautious. Cyclists need helmets and all bikes, scooters, and skateboards should be walked/carried once on school grounds. Drivers need to obey posted school zone speed limits and respect the neighborhood with safe driving and respectful behavior.

TRAFFIC AND PICK UP REMINDERS

Please ensure we are using the correct drop-off and pick-up areas for students

. All elementary students are picked up in the main circle off of Merlin Drive. All secondary students are picked up on Puma Drive. Please click Traffic Plan

that highlights the traffic flow for daily drop-off and pick-up of students. Also, note the designated parking areas on the attached diagram. Please follow the guidelines listed below to allow for a safer and more pleasant experience. Please note that Puma Drive is a one-way entrance at all times, and Canterbury Drive is a one-way exit at all times
NEW

Current 5th Grade Families: International Student Exchange Opportunity for Rising 6th Graders!
In keeping with P2P's mission of providing a global learning experience for our students, we are participating in the International School to School Experience (ISSE). ISSE is an international exchange program that provides for the exchange of thoughts and ideas through face to face contact with students from other countries around the world. P2P will partner with a school in Australia for the 2019/20 school year. For more information check out the slideshow attached here: ISSE Parent Slideshow
A parent information meeting will be held in August 2019. Contact Jamie Reeck (jamie.reeck@bvsd.org) with questions.
Don't miss your chance to register for this year's Bolder Boulder 10K run held on Memorial Day in beautiful Boulder, Colorado.
The deadline to register at a discount through BB Racers is May 1st!
Click
HERE
to register! Peak to Peak's Elementary BB Racers Club meets every
Thursday
during lunch recess to run on the track. You do not need to be signed up for the Bolder Boulder to join us for Thursday runs! Interested students will meet at the flagpole at the beginning of lunch recess. Questions? Contact Mandy Field & Erin Manzanares
mandy.field@bvsd.org
&
erin.manzanares@bvsd.org
Summer Robotics Camp 2019
Storytelling with Robotics
June 3rd - June 7th 9:00 AM-12:00 PM
Cost: $100
Room South 197 (Elementary Technology Classroom)
Join Dash and Dot on an epic storytelling adventure. Work with a group of students as you plan, write, and code your own story. Have fun creating scenery and costumes for Dash and Dot. Use Legos to build a variety of attachments for Dash and Dot to tell your story. Families are invited to see the show on June 7th at 11:30 AM. The camp is open to rising to 4th and 5th grade students. There will be a 15-minute snack and recess break each day. Students should bring a healthy nut-free snack. The camp is limited to 15 students. Register online here Questions? Email michelle.eckstein@bvsd.org
---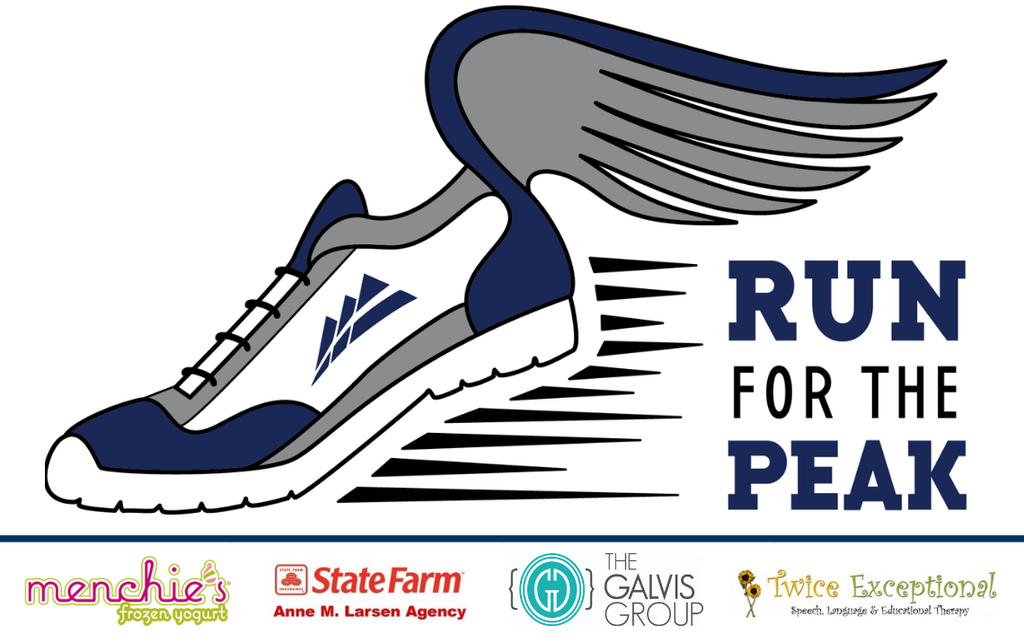 NEW Run for the Peak Friday, May 3rd!
WHY: During this fun Peak to Peak tradition, and last fundraising event of the year, Peak to Peak students learn the importance of wellness and goal setting as they participate in a festive afternoon outside on the Turf Field. We invite family and friends to join us in helping raise funds to help reduce Peak to Peak's approximate $1,000 per student funding gap and provide our teachers with the resources they need to continue providing an exemplary education to all of our K-12 students. Parents are welcome to join us at any time! Each year a % of funds raised support a special K-12 project. This year we would like to purchase new K-12 Frisbee golf course for all to enjoy! Last year we purchased the gaga ball pit and K-12 play equipment with some of the funds.
WHEN: Middle School will be on the turf field at 1:35pm enjoying a festive afternoon of teambuilding and wellness activities.Please make sure that the students have water bottles and suitable shoes.
HOW: To support your grade of choice you can simply make a donation straight to a grade level goal OR set up a personalized page to share with family and friends to be eligible for individual prizes.
6th grade page: https://rftp2019.everydayhero.com/us/sixth-grade-team
7th grade page: https://rftp2019.everydayhero.com/us/7thgradeteam
8th grade page: https://rftp2019.everydayhero.com/us/8thgradeteam
Prizes:
Level 1 Just set-up your fundraising page + receive $25 in donations to earn a 2019 Run for the Peak t-shirt. Raise $75 and receive a water bottle too!
Level 2 Each additional $100 in donations includes a chance to win a parking spot and other prizes
Level 3 Top 2 fundraising family amounts and the family with the highest number of donations win a 2019/2020 parking spot.
Chance to win other great prizes will be drawn at random like gift cards, Water World tickets, Elitch Garden tickets, rec center passes, chance to do morning announcements and more!
The top 3 grade levels that raise the most from K-12 get a Menchies party.
Thank you for your ongoing support of Peak to Peak - Go Pumas!
NEW Final i-Ready Assessment on Friday, May 3
On Friday, May 3, we will have a unique schedule in the middle school to accommodate our goals of completing i-Ready assessments for all students and ensuring a fun, community-building afternoon with our school talent show and Run for the Peak.
i-Ready is a diagnostic assessment designed to assess students and provide individualized instruction based on each one's unique needs in the areas of reading and math. We - along with other Middle schools in Boulder Valley School District (BVSD) - use this as a way to identify where each student is in regards to specific skills and to progress monitor throughout the year. This final session holds value in its ability to see where all of our students are ending the school year. To that end, parents/guardians will receive results to this assessment. For more information on i-Ready, please visit: https://www.curriculumassociates.com/products/i-ready
i-Ready testing will take place in the morning with lunch, the talent show and Run for the Peak following. Please ensure your student is here for this important day to prevent the need to schedule a make-up assessment time and to ensure they can participate in the tradition of those school activities in the afternoon. Thank you very much for your support!
NEW

Current 8th Grade Families: Chaperone Request for All 9th Grade Overnight Field Trip Next Fall
Dear Peak to Peak 8th Grade Family,
It's with great excitement that we communicate home to you about our first-ever overnight trip for all enrolled 9th graders in the fall of 2019! During course selection in 8th grade social studies classes this spring, we sent home initial details on this outdoor educational opportunity. Attached, you'll find a digital copy of this communication for further reference. We are actively partnering with Camp Timberline to create an adventurous, experiential, and reflective learning opportunity for our inaugural trip with the class of 2023.
Currently, we are compiling a list of interested chaperones for this 3-day/2-night school trip. We have created a Google form to help us with this tracking, and encourage any energetic, adventurous parent/guardian of a current 8th grader to fill it out. The form will walk you through the details and expectations of being a chaperone; it is also worth noting that chaperones get to attend for free (this includes food, optional adventure activities, and the joy of being surrounded by teenagers for three days straight)! Please also note that you will not be assigned to the small group that your student has been assigned (unless medically necessary) in order to socially support each 9th grader's experience.
You may access the Camp Timberline Chaperone Interest Form via this link. If you are interested in attending with us, please have this form filled out by Friday, May 10th so we can take next steps with chaperone selection and solicitation based on our anticipated numbers. If you have any other questions or concerns about the possibility of chaperoning after filling out the form, please contact Mary Campbell, 9th Grade Team Leader (mary.campbell@bvsd.org).
Thanks, and we're excited to be adventuring with your 9th grader next year,
Mary Campbell, 9th Grade Team Leader
Clara Quinlan, HS Assistant Principal
---
Click on the link to view the announcements that were read today to our high school students
NEW

End of Year Schedule from Principal Mathews
Dear HS Students, Parents and Families:
Spring has sprung. We're heading to the finish line of yet another incredible year. Just two weeks until Advanced Placement exams begin, three weeks until senior graduation, and one month to go before all-school finals and wrapping up the year. If you want to hear more about what's on the horizon, please read on.
My sincere thanks for helping our high school come together for Prom at Rembrandt Yard, After Prom at Ascent, CMAS state testing, and a few irregular weeks due to unexpected closures and changes to plans. We've got more to come, including a new day called, "Rise for the Peak," so buckle up and get your Google or iCals ready. Here goes:...please click HS Principal Message on End of Year Schedule to read the entire article.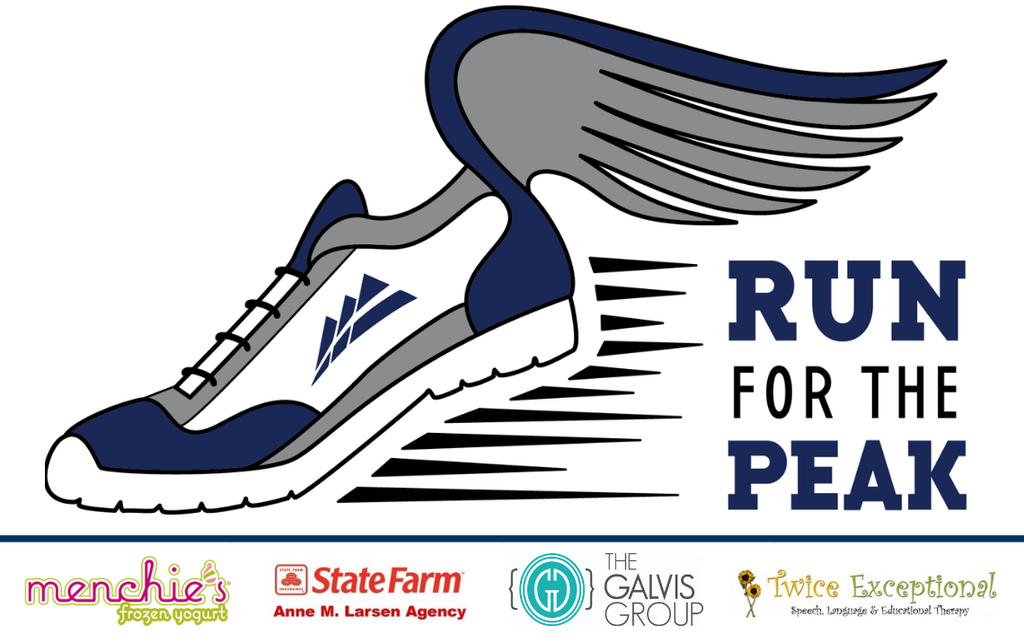 NEW Rise for The Peak Events
Hello HS Community!
This year, Student Council has massively shifted our vision for the "Run for the Peak" Day. For years, the High School has hosted a Dodgeball Tournament as a means to support the day. However, this singular event missed out on connecting with a large selection of our students and their own passions and interests. For this reason, only about 10-15% of the students decided to participate.
Instead, this year we have designed an entire Field Day we are labeling "Rise for the Peak". Students signed up for events a couple months ago and since then Student Council has spent time organizing and separating students to try and best put them in to equal groups. Freshman will compete against Sophomores and Juniors against Seniors.
To support building this massive shift to the culture of our school, Student Council has budgeted throughout the year to be able to provide a shirt for every high school student for free for the event, as well as provide pizza for lunch, or options from the cafeteria for those who may not be able to eat pizza for allergen reasons.
All that we ask is that you consider supporting the fundraising efforts for Run/Rise for the Peak through the Friends Office. We truly believe this event is going to become a lasting tradition and can't wait to see it build in the years to come!


Sincerely,
Mr. Kingsbury and the High School Student Council
NEW

Student Drivers: Attendance Expectations
With many Juniors and some Sophomores becoming new drivers, it's a good time for a few reminders about Attendance Procedures.
We always want students to arrive safely. If weather is bad, take it slow.

We encourage appointments to be held before or after school hours.

If your student driver needs to arrive late, a parent/guardian needs to call in to let us know of the late arrival. That student must sign in at Attendance.

If your student needs to leave early for an appointment, a parent/guardian should call early in the morning to let Attendance know your student will be leaving. If it is during a class, we will send them a pass, releasing them to come and sign out. If it is at passing period, that student must sign out at Attendance.

Student drivers may also bring in a note from a parent/guardian (signed with contact number and date) and we will give them a pass to leave later in the day. Signing out is still required.

Calling at the time a student needs to leave is discouraged as there is often a lot going on at Attendance. Please call as early as possible on that day to excuse your student.

If your student drives siblings - yay, less driving for you! However, your student must be 18 if they are to check out a sibling early and you, the parent/guardian, are still responsible to let Attendance know of the dismissal.
Thank you!
Jodi Mowery, Attendance Coordinator
High School Finals Schedule
Click on the link to view the announcements that were read today to our high school students
Puma Summer Camps
Our puma athletic summer camp page is filling up fast with great opportunities for our K-12 community! From basketball and volleyball to golf and tennis, there is something for everyone. Check out our camp page for more information:
---
---
Thank you everyone who has supported this year's Run (and RISE!) for the Peak, we are currently 1/3 of the way to our fundraising goal. As of today, Kindergarten is in 1st place for fundraising, followed by 3rd then 4th! This annual event is also our last fundraising event of the year, so this is a great time to show your support of our students and teachers by supporting your favorite K-12 grade(s). Students are invited to set up a fundraising page to send to family and friends to be eligible for prizes including Water World, Elitches and reserved parking spots for next year. Thank you to all Puma families for your ongoing support of our school as we work to raise $30,000 to help supplement our annual funding gap. Here is the schedule for the day, all families are welcome to walk, run or cheer at any time. Go Pumas!
Schedule of Events, Turf Field
8:30am - 9:10am 4th + 5th Grades
9:20am - 10:00am 2nd + 3rd Grades
10:10am - 10:50am K + 1st Grades
1:35pm - 2:55pm Middle School Team Building + High School RISE for the Peak
King Soopers Update!
Thank you to our
230+ Families
who have signed up so far! Please join other Puma families by
connecting your phone number or loyalty card number to Peak to Peak
. We have recently learned that we can potentially receive more than 5% depending on the % of participation from other charities. We have over 900 families so we should be able to receive a significant portion of the contributions. Thank you for joining this effort!
Are you interested in welcoming our new Puma families?
Please sign up here to be a mentor!
. Mentors will be assigned a handful of new families to contact over the summer and fall to answer questions and ideally meet in person at our Welcome Back Coffee. Most of our new families are entering Kindergarten, 6th and 9th so we will assign families to mentors who have experienced those levels. Thank you!
---
VOLUNTEER INFORMATION & NEEDS:
NEW NEED: The last teacher appreciation lunch of this school year will be on Friday, May 10 and culminate Teacher Appreciation Week. Anyone can help! There are always store bought and homemade items on the list. We make it easy to drop off your items either the afternoon before or that morning. Your child can bring the items to the main office for you. I have serving dishes and utensils if you don't want to worry about picking up your dishes afterward. This last one is a salad bar. Here is the link to Sign Up. Please let me know if you have any questions! Thank you for helping! Linda Willetto -linda@willetto.us
NEED

:
The elementary art show is approaching quickly and I need volunteers to make it happen. The kids love this event but it takes a lot of work getting everything tagged and hung for the event. Please use the link to sign up to help. There are a lot of flexible volunteer opportunities.
Art Show Volunteers
Please contact
Katy Mathes
with any questions.
NEED:
We would love some help with volunteering in our middle school math classrooms. Here is a
link that you can
use to let us know your availability. We do not teach period 5 as a math team. We look forward to having your support in the classroom. Questions? Please contact:
Fingerprinting Process
You can no longer get your fingerprints done at the police station in Colorado. Colorado has decided to use a third-party vendor to handle all of its background needs. Going forward to become a volunteer at Peak to Peak you will need to get the paperwork from our front office which will walk you through the steps of how to get your fingerprints done. Each volunteer will receive a unique code that will pay for your fingerprints so it will no longer be an out of pocket cost to you. If you have any questions about the process please feel free to email
harrisonnicole@me.com
Volunteer Sign-in Process
We are super excited about our new badges for volunteers. If you have had a background check and have been approved you will receive an email to come in and get your new badge with a picture and scanning capability. if you have your new badge we will no longer need you to sign in on the paper sheet at the attendance window. Show the office your badge and once through the locked doors in the south lobby follow the instructions below to scan into the computer. The instructions will also be printed at the computer for your convenience. This is going to help make our school safer, more efficient, and hopefully make coming and going easier for you.
1. Use barcode on the back of your badge to scan in using the scanner.
2. Choose either An Activity or A Classroom
3. Select the classroom or the activity.
4. Before you leave the building after volunteering scan out so we know you have left the building.
Volunteer Facebook Page
We have a new Facebook page for volunteers. We will be posting the weekly update of what is coming up and last minute volunteer needs. Please subscribe to help make the page a successful tool. We will not over post to ensure we protect your time and social media barrage of information:
https://www.facebook.com/groups/1594466300665141/
Volunteer Board
We have a volunteer board next to our login computer in the south lobby that will showcase all of the coming needs for the school. Take a moment if you prefer to see our opportunities in person.
Volunteer Process
We will continue to request fingerprints from anyone who intends to volunteer more than once during the school year. If you had your fingerprints done previously and completed all three volunteer forms then you do not need to complete any volunteer paperwork this year! Please contact Traci Schoeneweis at
traci.schoeneweis@bvsd.org
or
303-453-4682
to verify your volunteer status if you are unsure. If you only intend to volunteer once then you will be required to do the background check (not fingerprints) and the three volunteer forms each year. Please follow this link to print them or pick them up at
registration
:
Volunteer Information
Volunteer training is online. Anyone that is new to the school needs to view this before volunteering. If you have previously attended or taken the volunteer training you do not need to do it again. It's a good idea for returning volunteers to view this as well. Follow this link Volunteer Training to view the information. It can also be found on the volunteer page of the school website.
Your Volunteer Team would love to hear from you. If you have any interest in volunteering for anything at all but do not know where to start please email one of the people below. We would love to meet you.